Anti Wrinkle Botox Injections at our Clinic in Hazlemere, High Wycombe
If you are looking for a qualified and experienced Doctor to administer Anti-Wrinkle Botox Injections treatment in High Wycombe? Anti-Wrinkle Botox Injections Treatment is Performed by our experienced Medical Doctor Ahmad.
You use the muscles of your face to show your emotions, from laughter to concern. But each time you smile, frown, or furrow your brows, your skin folds in the same places – around the eyes and mouth, at the bridge of the nose, between the eyebrows and neck bands. Over time, these folds become wrinkles and fine lines that can make you look older, sad, angry, or tired, even when your face is at rest.
This Anti-Wrinkle Botox Injection treatment reduces the appearance of wrinkles between the brows, on the forehead, and around the eyes that are caused by repeated movement of facial muscles over time. Though it's normal for wrinkles to appear with age, they make one look old and tired. These wrinkles usually appear around the eyes and mouth, at the bridge of the nose, and between the eyebrows and neck.
Fortunately, botulinum toxin can be used to treat this condition. Many people opt for this treatment wherein botulinum toxin shots are injected right into the areas of concern. These injections cause the facial muscles to relax thereby reducing wrinkles that appear on the face over time.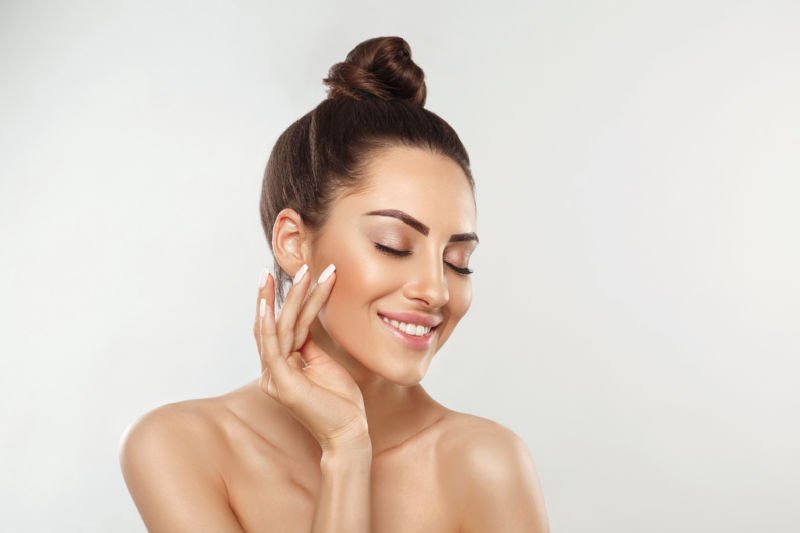 CONDITIONS TREATED WITH BOTOX
GLABELLAR LINES
Glabellar lines which are often called frown lines are one of the most common conditions treated with Botox
PERIORAL LINES
Perioral lines are the lines that run around the lips from the mouth to the chin, these are caused by a loss of collagen and elastin in the skin as we age.
Are chronic migraines disrupting your life and well-being? Look no further than Javaani Clinic, Read More
CROWS FEET
Crows feet are the wrinkles that appear around your eyes as you age, this condition can be treated with Botox or dermal fillers
Botox can help with excessive sweating Read More
Are you self-conscious about your gummy smile? Read More
CONDITIONS TREATED WITH BOTOX
What our Clients say
For many people, especially if you are contemplating cosmetic treatment for the first time, or if you are unsure a particular treatment is for you, hearing feedback from our many delighted clients can be reassuring and helpful. 
Procedure Time
Dependent on number of areas
Anti-Wrinkle Botox Injection FAQS
Are Anti-Wrinkle Botox Injection Safe?
Botox injections are safe when administered by a skilled doctor. Pain, swelling, or bruising at the injection site are all possible side effects and complications.
What areas can Botox® be used to treat?
BOTOX® is most used to treat frown lines between the eyes, furrows on the forehead, crow's feet at the sides, and neck creases. It is also used to do a lip flip treatment to increase show of the lips and reduce perioral lines. Excessive perspiration(Hyperhidrosis), jawline slimming, reduce chronic migraines, tension headaches, and a variety of other problems can also be treated.
Why does Botox® work?
The BOTOX® technique enables the patient to appear younger by eliminating lines and wrinkles which appear due to muscular contractions. Lines and wrinkles will begin to form after years of continual contraction, paired with other environmental and lifestyle factors, and will eventually become permanent. BOTOX® injections temporarily reduce muscle activity, to soften and smooth a variety of small facial lines and wrinkles, including "crow's feet" around the eyes, forehead lines, frown lines, and glabellar lines.
Is Botox® tailored to everyone differently?
BOTOX® is tailored to your requirements and preferences. Our consultation will determine the best treatment for any areas you wish to address. For the crow's feet area, we inject 3 sections of the muscle that frames the side of the eye. This will be done again on the muscle that frames the opposite eye. Additionally, 5 injections into the muscles between your brows and in your forehead for the frown lines. And between 6 to 12 injections will be administered into a muscle in your forehead for the forehead area. Treatments for excessive sweating in armpits, hands and feet is tailored according to the severity of the condition as determined during the consultation.
What should I not do after treatment?
Botulinum Toxin injection is a quick and painless procedure that has little impact on daily activities on the day of injection. We administer tiny injections to relax the muscles that cause excessive movement. These movements cause wrinkles to form over time. 
To allow the anti-wrinkle injections to work optimally in the targeted muscles, we recommend the following precautions:
No rubbing or massaging of the injected area, including facials, for 4 hours after treatment.
No strenuous exercise for 24 hours after treatment.
Maintain an upright position for 4 hours
Avoid wearing headwear that is too tight across the brow.
Avoid alcohol consumption before treatment
Who can get this Treatment?
Everyone. However, it should be avoided in cases of a skin infection, allergies, and chronic disease affecting the muscles.
Are there any side effects?
It can cause mild pain and skin tenderness. Rarely can cause small bruise at the site of injection.
What are the benefits of anti wrinkle Botox injections?
Botox injections are well-known for their ability to minimise the appearance of facial wrinkles. They are also used to treat conditions such as cervical dystonia (neck spasms), hyperhidrosis (excessive sweating), an overactive bladder, and lazy eye. Botox injections may also aid in the prevention of chronic migraines.
What happens when Anti-Wrinkle Botox Injections wears off?
When the treatment wears off, your muscles will resume their normal function. This means that the wrinkles you smoothed or reduced will gradually return. You will simply see old wrinkles reappearing, with no new wrinkles appearing.
Can I wear makeup after Anti-Wrinkle Botox Injections?
Avoid wearing make-up for at least an hour. Mineral make-up, on the other hand, can be applied immediately after BOTOX®. Again, it is recommended that you do not apply excessive pressure during these activities to prevent the injectable treatment from dispersing from the treated area.

Gini P
Jan 27, 2023
Amazing experience as always.
Very friendly and professional staff/doctor.
Swathi A
Jan 27, 2023
It has been a great experience for me. Anu has taken lovely care and I recommend Javaani clinic to my friends.
Anna
Dec 10, 2022
The treatment was fantastic! Very professional and friendly. I would recommend this place to anyone!