JALUPRO TREATMENT  at our Clinic in Hazlemere, High Wycombe
If you are looking for a qualified and experienced Doctor to administer Jalupro treatment in High Wycombe? Jalupro Treatment is Performed by our experienced Medical Doctor Ahmad.
Jalupro: A Unique Formulation Promising Optimal Collagen Synthesis
Welcome to Javaani Aesthetic Clinic, where we offer Jalupro, a sterile absorbable injectable solution acting as a dermal biorevitaliser. This versatile treatment is designed to address various skin defects and depressions caused by wrinkles and scars. Jalupro has been extensively studied to provide biorevitalisation in areas where the skin exhibits signs of ageing.
Conditions Treated by Jalupro
Jalupro is a highly adaptable treatment targeting a range of skin conditions, including:
Lines and wrinkles
Dry skin
Dark circles/bags under the eyes
Sun damage
Loss of tone, volume, and elasticity
Acne scarring
Stretch marks (e.g., inner thighs, inner knees, abdomen)
Loss of volume
Used In Combination with
Energy Based Devices
With PRP
With Botulinum Toxin
With Biostimulators
With Hydrafacial/Dermabrasion
Where Can Jalupro Be Used?
Jalupro can be used in various areas to stimulate skin regeneration and rejuvenation, including:
Face
Hair
Neck
Décolletage
Chest
Arms
Hands
Stretch marks
Thighs
Bum
Knees
Abdomen
Feeding the Fibroblasts with Amino Acids
Fibroblasts, the cells in the subcutaneous connective tissue of our skin, play a crucial role in forming collagen and repairing fragile skin. Ageing and other factors can reduce fibroblast activity, leading to a loss of skin tone, elasticity, volume, and the appearance of wrinkles and furrows. Amino acids (Glycine, L-Proline, L-Lysine) are essential to compensate for reduced fibroblast activity by supporting collagen production. Higher availability of amino acids in targeted areas boosts cell vitality and quantity, significantly improving the appearance of the skin.
Amino Acid Replacement Therapy
Jalupro's amino acid-based treatment offers several benefits for achieving naturally fabulous skin, including:
Long-lasting moisturization and softness through added hydration
Immediate glow
Stimulation of collagen and elastin production for plumper, firmer skin
Capability to lift and enhance volume in specific areas (e.g., cheekbones/cheeks)
Reduction of facial wrinkles
Bio rejuvenation with extracellular matrix support
Promotion of brightness and radiance, resulting in a fresher and younger look
The product's amino acid formulation increases cell vitality and number, revitalising the skin effectively.
Jalupro Range: Options to Suit Your Needs
The Jalupro range offers four formulations, each tailored to achieve specific results based on the condition being treated:
1. Jalupro Classic
Freeze-dried amino acids 100mg (Glycine, L-Proline, L-Lysine & L-Leucine) and Sodium Hyaluronate.200 kDa
Ideal for use on the body & eye area, neck & décolletage, and as Jalutox.
Recommended: Initially 3 sessions 1-2 weeks apart
2. Jalupro HMW
Water solution of amino acids 80mg (Glycine, L-Proline, L-Lysine & L-Leucine) and sodium hyaluronate
Ideal for use on the face as a standalone, lips rejuvenation, neck, and hands
Recommended: Initially 3 sessions 2-4 weeks apart.
3. Jalupro Superhydro
Modified 7 Amino Acid Cluster with a high amount of glycine and proline, reinforced by alanine and valine for collagen and elastin reinforcement, and arginine for hydration.
3 Peptides for fibroblast activation.
80mg Hyaluronic acid (LMWE & HMW) for deep and lasting hydration.
Ideal for use on connective tissue and severe dehydration of tired skin
Recommended: Initially 2 sessions one month apart.
4. Jalupro Young Eye
Suitable for treatment in the area of the eyes
Promotes moisture content and improves skin elasticity
Can be used to treat bags under the eyes, dark circles, puffiness, and crow's feet
Injection layer: Intradermal
Recommended: 4 injections 4 weeks apart.
Main active ingredients: Two types of hyaluronic acid, seven different amino acids, and three peptides
At Javaani Aesthetic Clinic, we believe in offering our clients the best and most effective treatments to enhance their natural beauty. Jalupro is a testament to our commitment to achieving beautiful and rejuvenated skin. If you're ready to experience the benefits of Jalupro, book a consultation with Dr Ahmad today. Your journey to vibrant, youthful skin begins here at Javaani Aesthetic Clinic.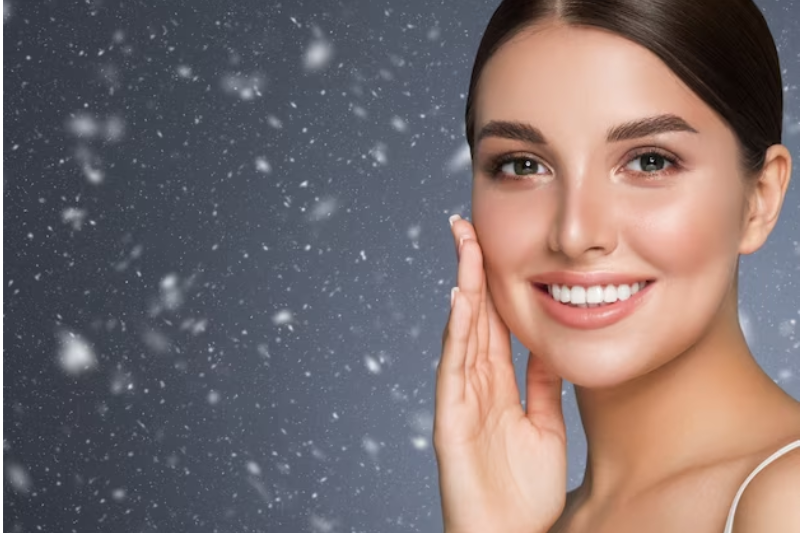 What our Clients say
For many people, especially if you are contemplating cosmetic treatment for the first time, or if you are unsure a particular treatment is for you, hearing feedback from our many delighted clients can be reassuring and helpful. 

Gini P
Jan 27, 2023
Amazing experience as always.
Very friendly and professional staff/doctor.
Swathi A
Jan 27, 2023
It has been a great experience for me. Anu has taken lovely care and I recommend Javaani clinic to my friends.
Anna
Dec 10, 2022
The treatment was fantastic! Very professional and friendly. I would recommend this place to anyone!