Gummy Smile Treatment at our Clinic in Hazlemere, High Wycombe
If you are looking for a qualified and experienced Doctor to administer Gummy Smile Treatment in High Wycombe? Gummy Smile treatment is Performed by our experienced Medical Doctor Ahmad.
Welcome to Javaani Clinic: Your Solution for Gummy Smile Treatment
Are you self-conscious about your gummy smile? Look no further than Javaani Clinic, led by the esteemed Dr. Ahmad. With our specialized expertise and CQC registration, we offer advanced treatments to address gummy smiles, helping you achieve the confident smile you've always desired.
 Understanding Gummy Smile:
A gummy smile occurs when a significant portion of your gums is exposed while smiling, which can affect your overall smile aesthetics. If you're unhappy with the appearance of your smile due to excessive gum exposure, Javaani Clinic is here to provide a solution.
 The Javaani Experience:
Comprehensive Consultation: Schedule a consultation with Dr. Ahmad to discuss your gummy smile concerns, expectations, and desired outcomes. Dr. Ahmad will carefully assess your case and recommend the most suitable treatment options.
Tailored Treatment Plans: Based on your consultation, Dr. Ahmad will design a personalized treatment plan to address your gummy smile. This may involve a combination of treatments to achieve optimal results.
Minimally Invasive Procedures: Our treatments are designed to be minimally invasive, ensuring your comfort and a faster recovery. You can return to your daily activities with minimal disruption.
Natural-Looking Results: Our goal is to enhance your smile while maintaining a natural appearance. Dr. Ahmad's expertise ensures that the final results blend seamlessly with your overall facial aesthetics.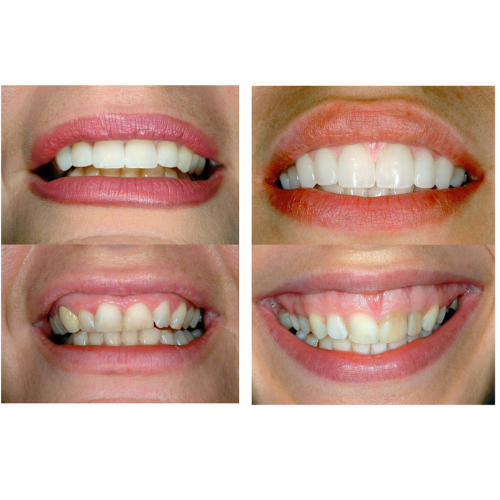 What our Clients say
For many people, especially if you are contemplating cosmetic treatment for the first time, or if you are unsure a particular treatment is for you, hearing feedback from our many delighted clients can be reassuring and helpful. 
Procedure Time
Dependent on number of areas
Frequently Asked Questions (FAQs) – Gummy Smile Treatment:
What is a gummy smile?
A gummy smile occurs when a significant portion of the gums is exposed while smiling, affecting the overall aesthetics of the smile.
How can Javaani Clinic help with gummy smiles?
Javaani Clinic offers personalized treatment options to address gummy smiles, enhancing your smile aesthetics and boosting your confidence.
Are there different treatment options for gummy smiles?
Yes, there are various treatment options available, including Botox injections dermal fillers, and minimally invasive surgical procedures. Dr. Ahmad uses non-surgical methods only.
Is the treatment painful?
The treatments for gummy smiles are generally well-tolerated and involve minimal discomfort.
How long do the results last?
The longevity of results varies depending on the chosen treatment. Botox treatments results can last anything from 3 to 6 month.
Can anyone undergo gummy smile treatment?
Most adults with gummy smiles are candidates for treatment. Dr. Ahmad will evaluate your case during the consultation to determine the most appropriate approach.
Discover the confidence that comes with a stunning smile. Contact Javaani Clinic today to begin your journey toward a gummy smile transformation that radiates beauty and self-assurance.

Gini P
Jan 27, 2023
Amazing experience as always.
Very friendly and professional staff/doctor.
Swathi A
Jan 27, 2023
It has been a great experience for me. Anu has taken lovely care and I recommend Javaani clinic to my friends.
Anna
Dec 10, 2022
The treatment was fantastic! Very professional and friendly. I would recommend this place to anyone!