Fat Dissolving Injections at our Clinic in Hazlemere, High Wycombe
At Javaani we use the new generation of fat-dissolving injections designed to treat difficult localised pockets of fat. Areas that can be treated include a 'double' chin, the arms, abdomen, "love handles", buttocks, knees, thighs and back or "bra rolls". Multiple treatment sessions may be required to achieve the desired result depending on the area treated and the amount of fat involved.
The active ingredient in the injections is Deoxycholic Acid, which acts on the cell membrane and causes the breaking down of the fat cells. This releases microdroplets of fatty liquid which are cleared by the body's drainage system and eventually eliminated from the body.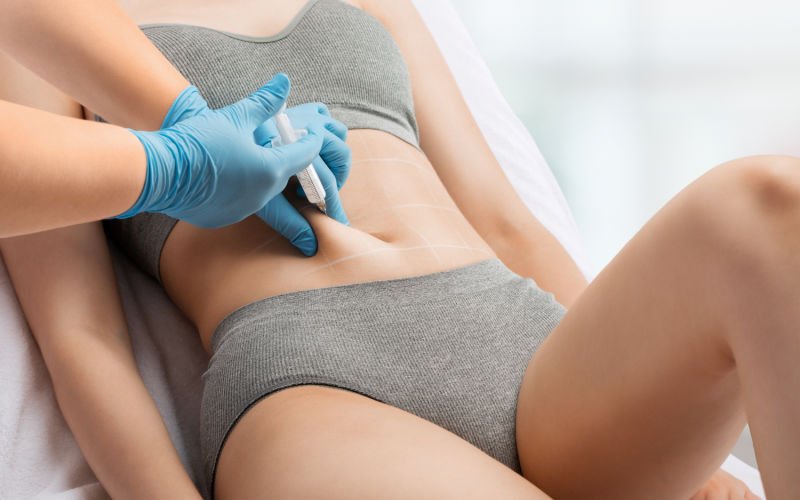 What our Clients say
For many people, especially if you are contemplating cosmetic treatment for the first time, or if you are unsure a particular treatment is for you, hearing feedback from our many delighted clients can be reassuring and helpful. 
Pain Level
Mild with Topical Numbing
Fat Dissolving Injections FAQS
Are there any Side Effects & Complications?
Common side effects include redness, burning sensation, soreness and swelling at the site of treatment. These symptoms last from a few hours to a few days and do not require any specific treatment. Serious risks of fat dissolving treatment are extremely rare, and these include allergic reaction, pigmentation, tissue necrosis (very rare) and temporary nodules.
Fat Dissolving Injection Contraindictions?
What is the aftercare?
Following fat dissolving injections, we would advise that you:
Use paracetamol for pain or discomfort.
Avoid aspirin or ibuprofen for pain for 5 days.
Avoid direct sunlight and sunbeds for 5 days.
Avoid hot baths and showers (tepid water only) for 5 days.
Nodules are not uncommon. They can last up to a month and usually disappear without any intervention. However, the doctor would need to assess anything unusual.
A compression garment may be worn for 2-5 days following treatment (this will be guided by your Practitioner's recommendation).
Contact Javaani if you have any concerns without delay.
How will I feel after the treatment?
Redness in the affected area is common. You may experience bruising and/or swelling. Mild discomfort is common, but some may have more prolonged pain. This can be managed, and we provide guidance and support throughout your treatment journey. Occasionally, small fatty lumps may form, but they disappear within 3-4 weeks without any treatment.
What is the downtime for fat dissolving injections?
Usually, no downtime if treating a body area. Double chin treatment may cause visible redness, bruising or swelling and it's better to organise a few days off work.
Is the treatment safe?
This treatment is very safe if performed by a qualified doctor however no injectable treatment is completely risk-free. The absolute risk of serious complications however remains very low.
What is the cost of fat dissolving injections?
Are the results permanent?
When can the results be seen?
Results are noticeable in 3 to 4 weeks after your 1-2 sessions.
How long do the results last?
Results are permanent unless you gain weight.
Is the procedure painful?
There can be slight discomfort but usually very well tolerated.

Gini P
Jan 27, 2023
Amazing experience as always.
Very friendly and professional staff/doctor.
Swathi A
Jan 27, 2023
It has been a great experience for me. Anu has taken lovely care and I recommend Javaani clinic to my friends.
Anna
Dec 10, 2022
The treatment was fantastic! Very professional and friendly. I would recommend this place to anyone!