HAIR MESOTHERAPY FOR HAIR LOSS/HAIR THINNING
If you are looking for a qualified and experienced Doctor to administer Hair Mesotherapy for hair loss treatment in Hazlemere, High Wycombe  Beaconsfield, Amersham, Chesham, Loudwater, and Totteridge then you are in the right place. At Javaani Aesthetic Clinic, you will only be treated by qualified medical professionals giving you peace of mind.
HAIR MESOTHERAPY
At Javaani, Dr. Ahmad uses potent hair cocktail formulae combined with different types of ingredients that act at different levels and phases of the hair growth cycle. Hair mesotherapy establishes cellular regeneration systems, and prevents hormonal imbalance and common glandular problems in male and female hair loss situations. Potent nutrients induce vasodilation to achieve adequate perfusion to the cells of the capillary bulb, optimising the supply of nutrients.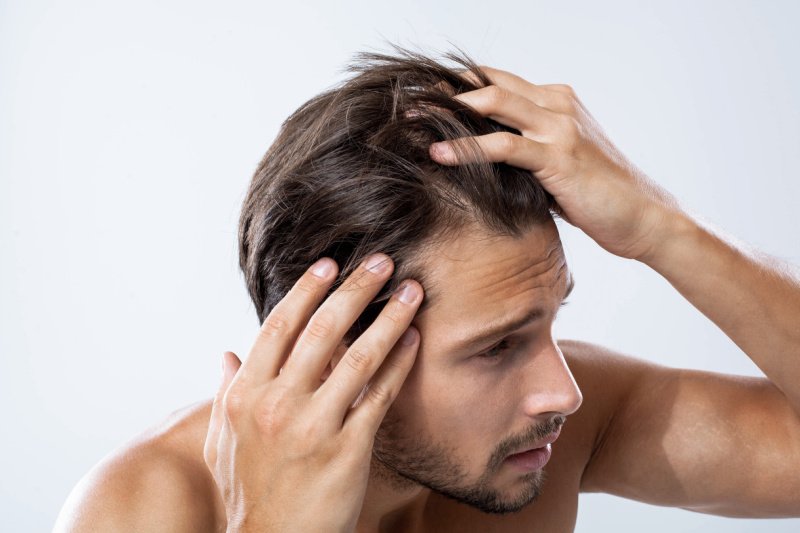 What our Clients say
For many people, especially if you are contemplating cosmetic treatment for the first time, or if you are unsure a particular treatment is for you, hearing feedback from our many delighted clients can be reassuring and helpful. 
What is mesotherapy?
Mesotherapy is a minimally invasive cosmetic procedure that involves injecting small amounts of pharmaceutical substances, vitamins, minerals, and other active ingredients directly into the middle layer of the skin. The technique treats various conditions, including skin rejuvenation, hair loss, cellulite reduction, and localised fat reduction. By delivering the substances directly to the targeted area, mesotherapy aims to provide localised therapeutic effects. Trained professionals typically perform the procedure. It is known for its potential benefits in improving the appearance and texture of the skin, stimulating collagen production, and promoting overall skin health.
Does hair mesotherapy really work?
The results from mesotherapy can vary widely between individuals, and speaking with our team will allow us to discuss the success rates with you. Against other hair loss treatment processes like minoxidil, mesotherapy is 90-92% effective. This is why mesotherapy is a very popular choice for those wishing to improve the condition of their scalp and hair.
How long does hair mesotherapy last?
Results last from 12 to 18 months, with our recommended treatment plans of 6 to 10 treatments.
Is mesotherapy better than PRP?
Both treatments have their place in the treatment of hair regeneration. For optimal results we recommend combining the two treatments.
Is mesotherapy better than minoxidil?
Against other hair loss treatment processes like minoxidil, mesotherapy is 90-92% effective.
Does mesotherapy thicken hair?
This is one of the most effective and safest ways to thicken hair and reduce thinning by stimulating new growth and inhibiting further hair loss.
How often should mesotherapy be done?
We recommend treatments every 7 to 14 days. However, it is best to speak with one of our medical team specialists, who can assess your hair's condition and determine the best treatment plan for your desired needs.
Is one session of mesotherapy enough?
You will require more than one session of treatment to get your desired results, and treatment plans are unique to each individual, so we can take into account the desired results. Investing in one session, will not create any long-lasting results.
What are the possible side effects?
Most people tolerate this treatment very well, however, in some rare circumstances you may experience the following:
Some minor swelling, redness, or bruising at the injection site
Minor pain or discomfort at the injection site
Numbness or tingling in the treated area
Temporary muscle weakness or numbness in the treated area
Nausea
Hair Loss Conditions and Indications:
Alopecia
Hair loss
Hair thinning
How Hair Mesotherapy is performed?
After assessing the condition of the scalp and hair Dr. Ahmad will decide the composition of the mesotherapy. He will then use an automated injecting device to inject the nutrients into the scalp. Injections are only 1-2 mm deep in the scalp and by using the automated device it is ensured that the treatment is well tolerated.
IMPORTANT TO NOTE
Not every type of hair loss can be treated, but a doctor may be able to prevent further hair loss. It can take months before you see results from treatment. No one treatment works for everyone, even two people with the same type of hair loss.
Sometimes, hair loss is stubborn and requires trying different treatments before finding one that works. Nutritional supplements are also recommended as they can optimize the hair restoration process. Dr.Ahmad will go over a comprehensive plan with you during your initial consultation.
Our Happy Clients are Hazlemere, High Wycombe, Beaconsfield, Amersham, Chesham, Loudwater, and Totteridge. Dr. Ahmad is working as General Practitioner in Berkshire.

Gini P
Jan 27, 2023
Amazing experience as always.
Very friendly and professional staff/doctor.
Swathi A
Jan 27, 2023
It has been a great experience for me. Anu has taken lovely care and I recommend Javaani clinic to my friends.
Anna
Dec 10, 2022
The treatment was fantastic! Very professional and friendly. I would recommend this place to anyone!