PRP Shot for Men Treatment
At Javaani Aesthetics we offer PRP (Platelet Rich Plasma) treatments for skin, face, hair, and body. Dr. Ahmad also offers PRP treatments for male intimate rejuvenation. PRP treatments involve taking a small sample of the patient's blood, placing it in a centrifuge, and spinning it to separate the PRP from the rest of the blood.PRP is injected into the penis at specific sites to obtain the desired outcome. The area to be injected is numbed by using a numbing cream which makes the whole procedure painless.
Post-procedure patients are recommended to use a vacuum pump to continue stimulating erectile tissue. Erectile medication, such as Viagra, can be used in conjunction with erectile dysfunction treatment if required. There is no downtime. You can have sex on the same day as your treatment. The expected outcome of the procedure includes improvement in size, appearance, and sensation of the penis, as well as the strength of erections and sexual stamina to help improve your sex life.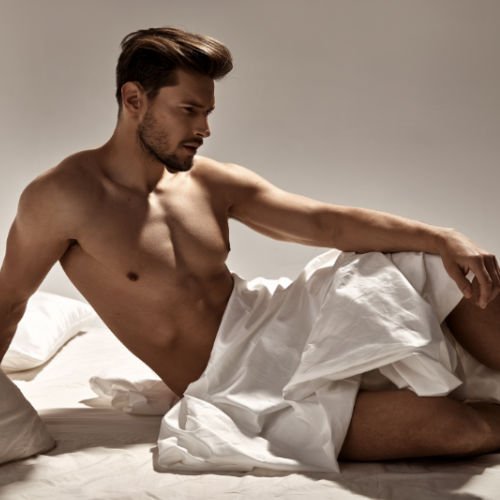 What our Clients say
For many people, especially if you are contemplating cosmetic treatment for the first time, or if you are unsure a particular treatment is for you, hearing feedback from our many delighted clients can be reassuring and helpful. 
Amanda Walters
2022-08-23
I went to Javaani for a HIFU face lift treatment. My experience was wonderful. The staff are really attentive and kind. The level of care here is top. I definitely recommend.
bhavanpreet johal
2022-08-08
I visited the clinic for the first time after a friend's recommendation to receive a hydra facial before my big day. Anu provided outstanding service and is incredibly friendly and bright. My skin has never felt better, and the treatment was carried out with care and patience. Undoubtedly, I'll return.
I had a hydrafacial at the Javaani Clinic for the second time. Really excellent service and treatment! Anu, who performed my treatment, was incredibly knowledgeable and kind. In addition to thoroughly explaining each step of the procedure, she also gathered information about my previous skin care regimen to tailor the treatment. My skin is glowing within. Looking forward to returning!
I am very satisfied with the Javaani Aesthetic Clinic. This is a different experience to what I have had before elsewhere. I was very pleased to experience this professional, educational, gentle approach from Javaani's practitioners. Before that, my experience with hair mesotherapy was very unpleasant and painful. At Javaani, it was proved to me that it can be a really enjoyable experience. Thank you. I'm coming back to finish the course.
My experience at Javaani Aesthetics has been phenomenal. The staff are welcoming, approachable and friendly which has left me feeling comfortable every time I have visited. I have had two sessions of PRP for hair loss, Dr Ahmed has conducted the procedures and regularly checked with me to ensure the procedure was comfortable. I also appreciated the information and aftercare guidance. I would highly recommend this Clinic.
I've had radio frequency and ultrasonic cavitation on my belly as I've lost some weight but my belly(mum belly) above my c section scar has been an issue. I'm so far amazed by the results- 3 more sessions to go. Thanks Shakeela for trying to give me a nice waistline!
Saida Bougrine
2022-06-07
I had Hifu treatment done by Anu I am very pleased with the results, Anu explained everything throughout the consultation and made me comfortable during the treatment I highly recommend javaani aesthetic clinic .
I had my first ever skinpen treatment here and loved it. Very comfortable and relaxing experience for me and lovely staff too. Thank you
Excellent treatments and fantastic customer service, each member of staff is professionally trained to the highest level, they make you feel young and youthful, highly recommend to everyone
Truthfully the best facial experience I've ever had. Therapist, Shakeela was very efficient, friendly and professional. Highly recommend. Will definitely be back!
WHAT ARE THE BENEFITS OF PRP SHOT FOR MEN?
Better, longer, and firmer erections
Better blood flow and circulation for overall improved penile health
Increased sensation and pleasure
Soon after their first Priapus Shot treatment, patients have reported:
Better, longer-lasting erections
Increases in both length and girth of the penis
A "feeling of being young again"
In addition, the Priapus Shot also has the following advantages over oral ED medications and other treatments:
The P-Shot dramatically increases blood flow to the penis, and only the penis, so it does not create vascular side effects in other parts of your body such as headaches, the way Viagra and other medications can.
Since PRP is derived from your own body, there have never been any reported toxicity effects.
As compared to other treatments for ED and male sexual enhancement, this non-surgical procedure is relatively inexpensive.
With the Priapus Shot, there are no pills to remember to take or prescriptions to refill.
Results can last up to one year or more
HOW IS THE PRP INJECTION ADMINISTERED?
For this treatment, the individual's blood is drawn and the regenerating factors are separated. Following this, the processed mixture is injected into the penis.
HOW MANY PRP SHOT SESSIONS SHOULD I UNDERGO?
Though it depends on the customized need of the individual, 5 sessions are required.
WHAT KIND OF RESULTS CAN I EXPECT?
Men who have undergone the PRP Penile Shot have reported that it may help them achieve:
Increased blood flow and circulation
Increased size (10-20% increase in length and girth) after using the pump provided with the treatment.
Increased firmness of erection
Strengthening of the penis
Straightening of the penis
Improved sexual stamina
Increased sensation and pleasure
WHAT DOES PRP CONTAIN?
The resulting PRP for this treatment contains a concentration of platelets (thrombocytes) and growth factors (PDGF, VEGF, TGF-α, and TGF-β).
HOW MUCH TIME DOES IT TAKE FOR THE EFFECTS TO APPEAR?
One can experience the effects within 2-3 weeks
AM I SUITABLE FOR THIS TREATMENT?
HOW MUCH TIME DOES IT TAKE FOR THE PRP SHOT EFFECTS TO APPEAR?
One can experience the effects within 2-3 weeks
Gini P
Jan 27, 2023
Amazing experience as always.
Very friendly and professional staff/doctor.
Swathi A
Jan 27, 2023
It has been a great experience for me. Anu has taken lovely care and I recommend Javaani clinic to my friends.
Anna
Dec 10, 2022
The treatment was fantastic! Very professional and friendly. I would recommend this place to anyone!