J-Gold PRP Hair Loss Treatment High Wycombe
If you are looking for a qualified and experienced Doctor to administer a Platelet Rich Plasma PRP hair loss treatment in Hazlemere, High Wycombe you are in the right place. At Javaani Aesthetic Clinic, you will only be treated by qualified medical professionals giving you peace of mind. PRP hair loss treatment cost is less than others.
PRP Hair Loss Treatment
Welcome to Javaani Aesthetic Clinic, where we offer a state-of-the-art PRP (Platelet-Rich Plasma) treatment for hair loss under the experienced care of Dr. Ahmad. Hair loss can be a distressing experience, but our PRP therapy can help you regain confidence in your appearance. Let's delve into how this innovative treatment works and what you can expect from it.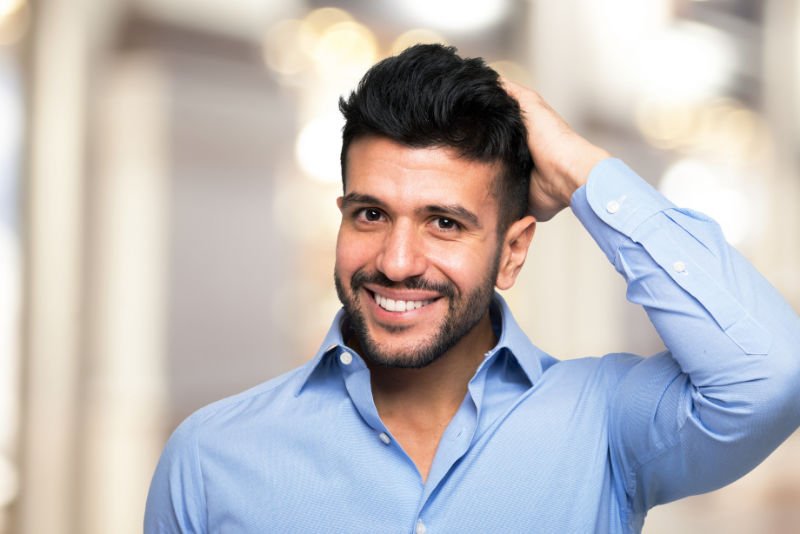 How PRP Treatment Works
PRP treatment involves the use of your body's natural healing abilities to stimulate hair growth and improve hair density. The process begins by drawing a small amount of your blood, which is then processed to extract a concentrated form of platelet-rich plasma. This plasma is rich in growth factors and nutrients essential for hair follicle health.
Next, the PRP is carefully injected into the areas of your scalp experiencing hair thinning or loss. The growth factors in PRP work to rejuvenate hair follicles, promote circulation, and encourage the growth of new, healthier hair.
Precision with Pistor Eliance Automated Gun
At Javaani Aesthetic Clinic, we take great pride in offering the most advanced PRP treatment techniques. Dr. Ahmad utilizes the Pistor Eliance automated gun for the precision of PRP injections. This cutting-edge technology optimizes the delivery of PRP with far less pain compared to manual injections, ensuring a comfortable and effective treatment experience for our patients.
Taking PRP Treatment to the Next Level
At Javaani Aesthetic Clinic, Dr. Ahmad takes PRP treatment to the next level by incorporating scalp microneedling into the procedure. This combination works synergistically with PRP to achieve the best possible outcome for our patients. Scalp microneedling has been shown to have a stimulatory effect on new hair growth in numerous independent clinical studies.
Understanding the Timeline
The effectiveness of PRP treatment for hair loss can vary from person to person and is influenced by several factors, including the severity and duration of your hair loss condition, your family history, and your medical history. However, here's a general timeline for what you can expect:
Initial Response (2-3 Months)
After undergoing PRP treatment, many individuals experience an initial response, which includes strengthening of existing hair and a noticeable reduction in hair loss. This positive change in the quality and retention of your hair typically becomes evident within the first 2 to 3 months.
New Hair Growth (4-6 Months)
The most exciting phase of the PRP treatment usually occurs between 4 to 6 months post-treatment. This is when you can expect to see new hair growth in areas where you may have experienced thinning or baldness. The new hair may initially appear fine and gradually thicken over time.
It's essential to keep in mind that individual responses can vary, and some individuals may experience results earlier or later than the average timeline. Additionally, for the best and most sustained outcomes, multiple PRP sessions may be recommended, spaced a few weeks apart.
Your specific progress will be closely monitored during and after treatment by Dr. Ahmad, who can offer personalized guidance based on your unique situation. Please feel free to reach out if you have any more questions or if you'd like to discuss your potential PRP treatment plan in greater detail.
Results of PRP hair loss treatment
PRP is not a cure for androgenic alopecia therefore maintenance PRP sessions will be required to maintain the results.
Important Considerations:
Treatment Possibility: It's crucial to understand that not all forms of hair loss can be effectively treated. However, a qualified medical professional may be able to prevent further hair loss in some cases.
Patience Required: Seeing noticeable results from hair loss treatment often takes time. Patients should be prepared for the possibility of waiting for several months before observing significant changes.
Individual Variation: Hair loss is a highly individualized condition, and what works for one person may not work for another, even if they share the same type of hair loss.
Persistence Pays Off: Hair loss can be a persistent issue, and it may be necessary to explore different treatment options before finding one that yields positive results. It's essential to remain patient and persistent in your pursuit of a suitable treatment.
How does PRP Hair Loss Treatment work?
Platelet Rich Plasma (PRP) works by stimulating the hair cells (hair follicles) through the action of natural growth factors. These growth factors are released by the specialised cells called platelets which are concentrated in PRP.
PRP is then injected into the scalp which in turn increases blood flow to the treated area, strengthens hair and stimulates growth of new hairs.
Microneedling further stimulates hair follicles and works in synergy with the PRP.
For Book PRP For Hair Loss Treatment in High Wycombe, contact the Javaani Clinic
Results of PRP hair loss treatment
Important to Note about PRP Hair Loss Treatment
Not every type of hair loss can be treated, but a doctor may be able to prevent further hair loss. It can take months before you see results from treatment. No one treatment works for everyone, even two people with the same type of hair loss. Sometimes, hair loss is stubborn and requires trying different treatments before finding one that works.
Cost of PRP Hair Loss Treatment?
Do you offer PRP Hair Loss Treatment near me?
Our clinic is based in Hazlemere, High Wycombe in Buckinghamshire. We have clients who travel from local areas such as Amersham, Beaconsfield, Chesham, Watford, Loudwater and Totteridge.
Due to our excellent reputation, we even have people travel from further afield including Marlow, Slough, Maidenhead, Oxford, Reading and Harrow.
Are you thinking about getting PRP Hair Loss Treatment?
Book a consultation and we can answer any questions you may have.
What our Clients say
For many people, especially if you are contemplating cosmetic treatment for the first time, or if you are unsure a particular treatment is for you, hearing feedback from our many delighted clients can be reassuring and helpful. 
Gini P
Jan 27, 2023
Amazing experience as always.
Very friendly and professional staff/doctor.
Swathi A
Jan 27, 2023
It has been a great experience for me. Anu has taken lovely care and I recommend Javaani clinic to my friends.
Anna
Dec 10, 2022
The treatment was fantastic! Very professional and friendly. I would recommend this place to anyone!