Plenhyage XL Treatment
Plenhyage XL is a new generation, regenerating injectable skin treatment which is designed to rejuvenate skin and improve lines and wrinkles. It stimulates the skin to produce new collagen and elastin resulting in improved thickness and hydration of the skin.
Plenhyage XL is based on PDRN (Polydeoxyribonucleotide) that comes from salmon. It works by stimulating specific cells in the skin called fibroblasts. Fibroblasts make new collagen and other matrix macromolecules which lay the foundation of new skin.
The application of Plenhyage XL is highly versatile in aesthetics. It can be used in the treatment of fine lines, wrinkles, pigmentation, and scars. It has an overall positive effect on all signs of skin ageing.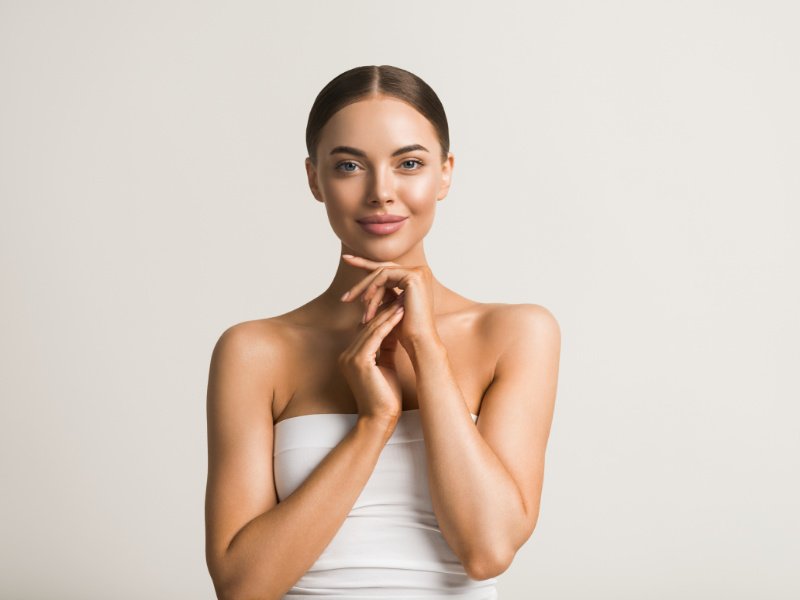 What our Clients say
For many people, especially if you are contemplating cosmetic treatment for the first time, or if you are unsure a particular treatment is for you, hearing feedback from our many delighted clients can be reassuring and helpful. 
What are the effects of Plenhyage XL at cellular level?
1. New cell production
2. Formation of new collagen and elastin
3. Production of Hyaluronic Acid
4. Stimulates formation of new micro blood vessels (Angiogenesis)
5. Suppression of pigmentary cells (melanin)
6. Anti-Inflammatory effect on the skin
7. Stimulates Fibroblast activity
What areas on the body and face can you use Plenhyage XL?
Plenhyage XL is available in two different strengths for different parts of the body.
In addition to treatments for the upper, mid and lower face, Plenhyage XL can also be used to treat the neck, décolletage, inner arms, thighs, and knees. It will also be particularly useful for difficult areas such as the neck and beneath the eyes.
Plenhyage XL is available in two doses.
1. Medium
For facial lines, wrinkles, and loose skin
For dark under-eye circles
2. Strong
For wrinkles and creases of the neck and decollate area
For acne scars
For treating other body areas hands, knees and elbows
How is Plenhyage XL different from filler?
Dermal fillers simply add volume to the skin.
Plenhyage XL does not add volume instead it regenerates the area where it is injected.
How is Plenhyage XL different from a skin booster?
A Skin booster is usually made of hyaluronic acid and amino acids. They hydrate, give nutrition to the skin and have some volumisation effect. The results only last a few months.
Plenhyage XL is purified PDRN which regenerates the skin. This stimulates fibroblast which produces new collagen, reduces inflammation, regulates skin pigmentation, and improves hydration and skin tone.
When are the results visible?
Results develop over the following 3 to 4 weeks and additional treatments can be done every 3-4 weeks.
How long do Plenhyage XL results last?
Results last from 6 to 9 months

Gini P
Jan 27, 2023
Amazing experience as always.
Very friendly and professional staff/doctor.
Swathi A
Jan 27, 2023
It has been a great experience for me. Anu has taken lovely care and I recommend Javaani clinic to my friends.
Anna
Dec 10, 2022
The treatment was fantastic! Very professional and friendly. I would recommend this place to anyone!