Dr.Ahmad
(MBBS  DFSRH)
Dr. Ahmad is a medical doctor, practising both aesthetics and general practice. He qualified as a doctor in 1994 and has been actively practising aesthetics since 2008. He did hospital medicine till 2006 and then moved into general practice. Throughout these years he's gained experience in a vast range of medical emergencies, routine medicine, and aesthetic medicine. Dr Ahmad has worked in the UK since 2003. However, his exposure is not only confined to the UK as he's had previous experience working amongst professionals in Pakistan as well. His primary focus is on devising individualised treatments for his clients to achieve flawless perfection. His bespoke treatments accentuate the natural features while rejuvenating the contours of the face. Offering the latest techniques to ensure his patients a comfortable recovery and speedy result turnaround.
Throughout the 13 years of experience in aesthetics, Dr Ahmad has achieved truly exceptional results for his clients. Alongside offering mainstream aesthetic treatments Dr Ahmad also offers advanced treatments using synthetic Growth Factors and PRP. He is one of the few aestheticians in the UK offering Endoret Gel, an autologous bioactive skin volume enhancer. He is the pioneer of non-surgical J-Gold Breast lift in the UK.
Dr Ahmad is working as General Practitioner in Berkshire with a special interest in Diabetes and Men's Health. His aesthetic clinic is in Hazelmere, High Wycombe, where he offers a variety of rejuvenating treatments, some of which are exclusive and only available at his Javaani Aesthetic Clinic. These treatments include PRP for Hair loss, volume loss in the face using natural fillers (Endoret gel), non-surgical Breast lift, treatments for Erectile Dysfunction and Orgasmic PRP injections for women.
Berkshire based GP

Buckinghamshire based Aesthetic practitioner

Doctor with over 27 years of experience in Medicine

Experience of working in Pakistan and currently in the U.K

GMC registered Doctor

Member of Medical Defence Union

Insured with Insync Insurance

Accredited by Acne Rosacea Association UK

Member of British Association for Medical Aesthetic Complications (BAMAC)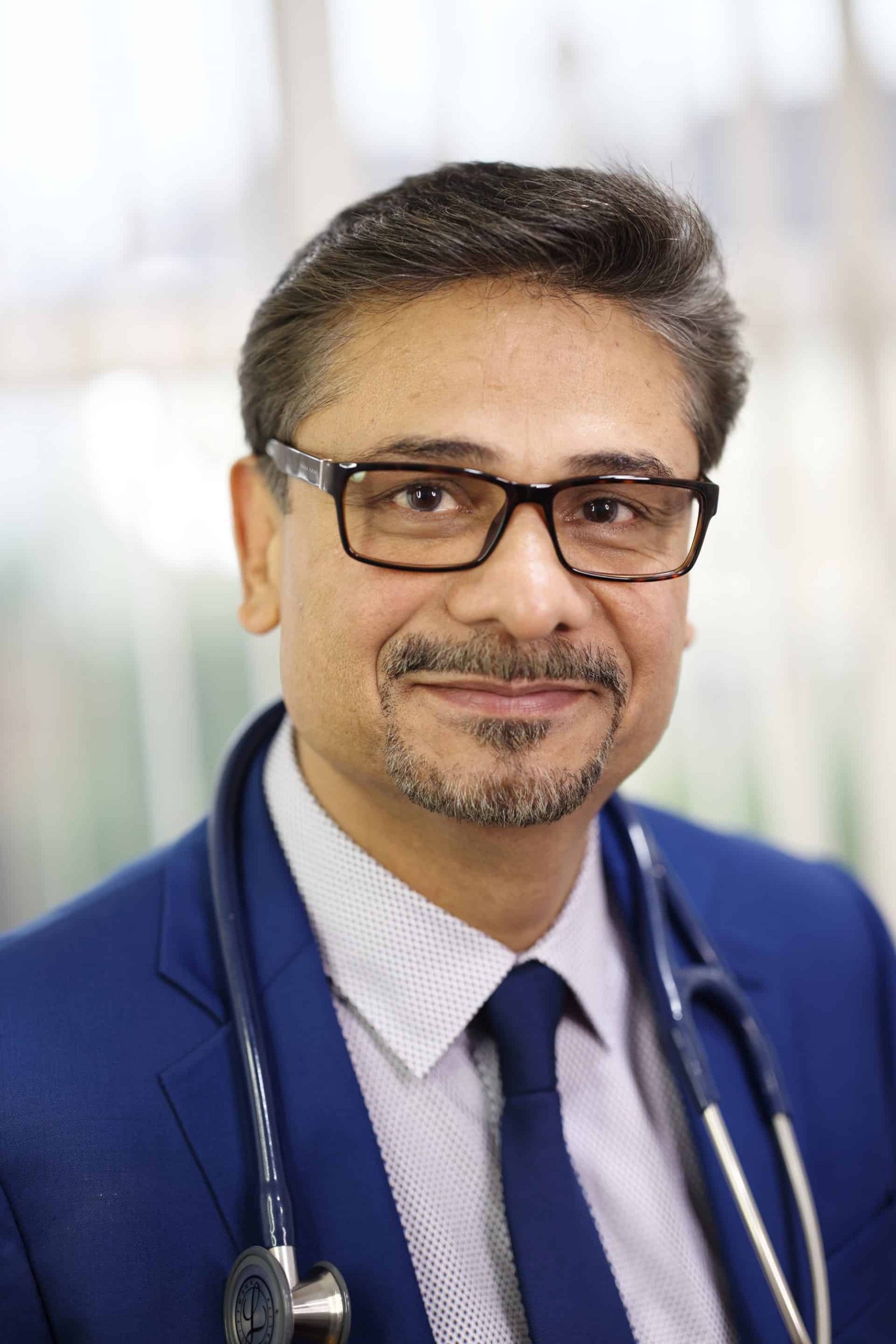 What our Clients say
For many people, especially if you are contemplating cosmetic treatment for the first time, or if you are unsure a particular treatment is for you, hearing feedback from our many delighted clients can be reassuring and helpful. 
Amanda Walters
2022-08-23
I went to Javaani for a HIFU face lift treatment. My experience was wonderful. The staff are really attentive and kind. The level of care here is top. I definitely recommend.
bhavanpreet johal
2022-08-08
I visited the clinic for the first time after a friend's recommendation to receive a hydra facial before my big day. Anu provided outstanding service and is incredibly friendly and bright. My skin has never felt better, and the treatment was carried out with care and patience. Undoubtedly, I'll return.
I had a hydrafacial at the Javaani Clinic for the second time. Really excellent service and treatment! Anu, who performed my treatment, was incredibly knowledgeable and kind. In addition to thoroughly explaining each step of the procedure, she also gathered information about my previous skin care regimen to tailor the treatment. My skin is glowing within. Looking forward to returning!
I am very satisfied with the Javaani Aesthetic Clinic. This is a different experience to what I have had before elsewhere. I was very pleased to experience this professional, educational, gentle approach from Javaani's practitioners. Before that, my experience with hair mesotherapy was very unpleasant and painful. At Javaani, it was proved to me that it can be a really enjoyable experience. Thank you. I'm coming back to finish the course.
My experience at Javaani Aesthetics has been phenomenal. The staff are welcoming, approachable and friendly which has left me feeling comfortable every time I have visited. I have had two sessions of PRP for hair loss, Dr Ahmed has conducted the procedures and regularly checked with me to ensure the procedure was comfortable. I also appreciated the information and aftercare guidance. I would highly recommend this Clinic.
I've had radio frequency and ultrasonic cavitation on my belly as I've lost some weight but my belly(mum belly) above my c section scar has been an issue. I'm so far amazed by the results- 3 more sessions to go. Thanks Shakeela for trying to give me a nice waistline!
Saida Bougrine
2022-06-07
I had Hifu treatment done by Anu I am very pleased with the results, Anu explained everything throughout the consultation and made me comfortable during the treatment I highly recommend javaani aesthetic clinic .
I had my first ever skinpen treatment here and loved it. Very comfortable and relaxing experience for me and lovely staff too. Thank you
Excellent treatments and fantastic customer service, each member of staff is professionally trained to the highest level, they make you feel young and youthful, highly recommend to everyone
Truthfully the best facial experience I've ever had. Therapist, Shakeela was very efficient, friendly and professional. Highly recommend. Will definitely be back!