PDO Threadlift Treatment Near Aylesbury
PDO Threadlift Treatment is offered by Dr Ahmad at Javaani Aesthetic Clinic,  bringing you this advanced non-surgical facelifting treatment in our clinic near Aylesbury.
Until a few years ago the only way to get a facelift was through surgical treatment. However, a new non-surgical method has been developed to lift and contour the sagging tissues around your mouth, eyes, neck, and body, making you look younger for minimal to moderate rejuvenation or for people who don't want surgery. This method involves using PDO threads to lift and tighten the tissues without surgery.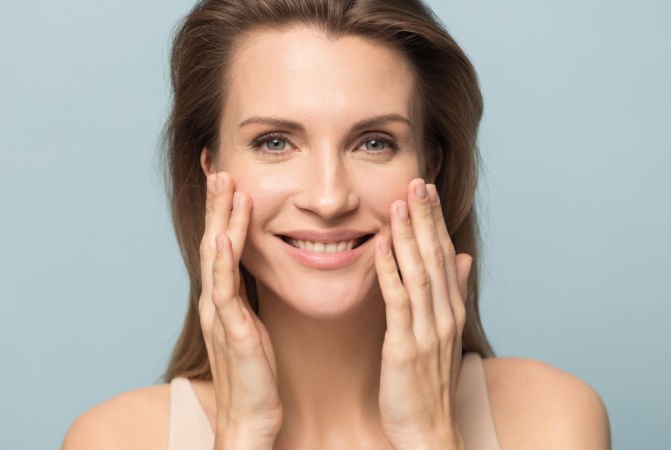 What our Clients say
For many people, especially if you are contemplating cosmetic treatment for the first time, or if you are unsure a particular treatment is for you, hearing feedback from our many delighted clients can be reassuring and helpful. 
Amanda Walters
2022-08-23
I went to Javaani for a HIFU face lift treatment. My experience was wonderful. The staff are really attentive and kind. The level of care here is top. I definitely recommend.
bhavanpreet johal
2022-08-08
I visited the clinic for the first time after a friend's recommendation to receive a hydra facial before my big day. Anu provided outstanding service and is incredibly friendly and bright. My skin has never felt better, and the treatment was carried out with care and patience. Undoubtedly, I'll return.
I had a hydrafacial at the Javaani Clinic for the second time. Really excellent service and treatment! Anu, who performed my treatment, was incredibly knowledgeable and kind. In addition to thoroughly explaining each step of the procedure, she also gathered information about my previous skin care regimen to tailor the treatment. My skin is glowing within. Looking forward to returning!
I am very satisfied with the Javaani Aesthetic Clinic. This is a different experience to what I have had before elsewhere. I was very pleased to experience this professional, educational, gentle approach from Javaani's practitioners. Before that, my experience with hair mesotherapy was very unpleasant and painful. At Javaani, it was proved to me that it can be a really enjoyable experience. Thank you. I'm coming back to finish the course.
My experience at Javaani Aesthetics has been phenomenal. The staff are welcoming, approachable and friendly which has left me feeling comfortable every time I have visited. I have had two sessions of PRP for hair loss, Dr Ahmed has conducted the procedures and regularly checked with me to ensure the procedure was comfortable. I also appreciated the information and aftercare guidance. I would highly recommend this Clinic.
I've had radio frequency and ultrasonic cavitation on my belly as I've lost some weight but my belly(mum belly) above my c section scar has been an issue. I'm so far amazed by the results- 3 more sessions to go. Thanks Shakeela for trying to give me a nice waistline!
Saida Bougrine
2022-06-07
I had Hifu treatment done by Anu I am very pleased with the results, Anu explained everything throughout the consultation and made me comfortable during the treatment I highly recommend javaani aesthetic clinic .
I had my first ever skinpen treatment here and loved it. Very comfortable and relaxing experience for me and lovely staff too. Thank you
Excellent treatments and fantastic customer service, each member of staff is professionally trained to the highest level, they make you feel young and youthful, highly recommend to everyone
Truthfully the best facial experience I've ever had. Therapist, Shakeela was very efficient, friendly and professional. Highly recommend. Will definitely be back!
PDO Threads, and how they work?
PDO threads are surgical sutures pre-loaded with PDO absorbable synthetic sutures. PDOs are solid and durable surgical sutures used for cardiac surgery.
All sutures we use are FDA-approved, and of those, PDO sutures may be the safest material to use inside your body. Research has shown that PDO therapy prevents skin aging by improving blood flow to the area and stimulating new collagen and elastin production under the skin.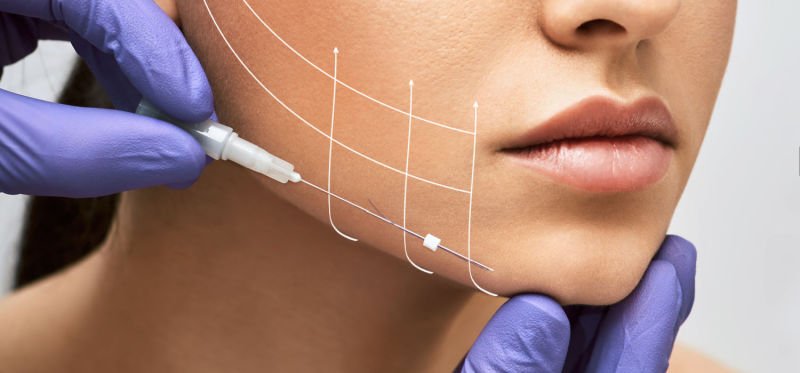 What are the different types of PDO Threads?
There are several different types of PDO threads, and the kind you need depends on your specific requirements, which we'll discuss and evaluate during your consultation with Dr Ahmad.
(A) PDO mono threads:
Sutures that are smooth help to promote collagen synthesis by stimulating it.
(B) PDO cog threads:
To offer support and lift regions of your face, the barbs on these threads penetrate your skin like tiny fishhooks.
(C) PDO screw threads:
These are constructed of one or two entangled threads and are used to assist boost sagging regions on your skin.
Areas treated with PDO Threads?
The most popular treatment areas are the brows, cheeks (mid-face), jowls, and upper neck. However, Thread Lift can be performed virtually anywhere on the body, such as to lift loose skin on the upper arms, stomach, thighs, and around the knees. It may also help to prevent laugh lines and smokers lines.
The procedure is straightforward and nearly the same as dermal fillers. However, we leave a thread instead of filler inside your skin
Discover more about our incredible PDO Threadlift Treatment near Aylesbury
Who Can Perform PDO Thread treatment?
Only a trained & licensed medical doctor should perform thread lift in a CQC registered clinic.
How is it done?
After detailed consultation and examination, Dr Ahmad will mark the entry points for the threads. These entry points will be injected with numbing injections to make the procedure comfortable. Threads are inserted into your skin by a cannula or needle. When the thread reaches its endpoint, it will be anchored, and the cannula pulled out of the skin.
The number of threads required for the lift is determined by the area and degree of laxity of the skin and subcutaneous tissue. Once the threads are in place, they are adjusted to smooth out the skin and create tension to achieve a youthful contour.
Find out more about our PDO Threadlift Treatment near Aylesbury
What to expect after the Threadlift procedure?
The Thread Lift results are obvious and immediate, with the swelling and potential bruising clearing in 1-2 weeks. The effects will continue to improve as your skin continues to generate even more collagen over the next several months, enhancing the effectiveness of the thread lift.
It is possible to continue to improve the results and extend the outcomes even more by adding additional threads down the road.
How long do the effects of a PDO Threadlift last?
The PDO threads are absorbed completely in the body over 4 to 6 months period. The lifting and tightening effect can last from 12 to 18 months. Additional threads can be placed later to maintain the effect.
Possible side effects?
There's a chance of bruising or swelling when using a needle, although most people experience minimal or no bruising.
It generally resolves in less than one week.
There is some post-op discomfort that usually goes away quickly in most people. If the sutures for some reason become visible outside the skin and need to be removed, new ones can be placed easily if necessary.
Cost of PDO Thread lift Treatment?
The total cost depends on treatment areas and degree of laxity and the number of threads used to correct it. Each thread costs £250.
Can threads be used in conjunction with other treatments?
Threadlift Aftercare advice?
There is no major downtime after this procedure however some people may experience slight swelling, soreness and redness in the treated areas. Slight puckering of the skin and needle prick marks may be visible which settle in a few days.
Tenderness in the treated area takes up to a week to settle. Thread can be felt while applying skincare or make-up, but they are certainly not visible.
Precautions will include
Sleeping on your back for 5 nights.

Avoid make-up for 24 hours.

No facials or facial massage for 2 weeks.

No extreme facial expressions for 2 weeks.

Attend a review appointment as advised.

For 2 weeks after treatment, avoid alcohol, strenuous exercise, sunbathing, and extremes of heat or cold.

Cold packs can help to reduce swelling.

Bruising may take a few days to appear; arnica can aid in the removal of bruising.

Avoid aspirin and alcohol for the first 12 to 48 hours after treatment.
Schedule a PDO Threadlift Consultation at our clinic near Aylesbury
Do you offer PDO Threadlift Treatment near me?
Our clinic is based in Hazlemere, High Wycombe in Buckinghamshire. We have clients who travel from local areas such as Amersham, Beaconsfield, Chesham, Watford, Loudwater and Totteridge.
Gini P
Jan 27, 2023
Amazing experience as always.
Very friendly and professional staff/doctor.
Swathi A
Jan 27, 2023
It has been a great experience for me. Anu has taken lovely care and I recommend Javaani clinic to my friends.
Anna
Dec 10, 2022
The treatment was fantastic! Very professional and friendly. I would recommend this place to anyone!