J Gold Breast Lift near Gerrards Cross
This unique approach to breast enhancement is only offered by Dr Ahmad at Javaani Clinic. This approach involves a combination of Endoret Gel, Endoret (most advanced PRP) and micro-needling.
This completely revives the look of the ageing breasts and decolletage area and enhances small breasts. This is a far superior technique to the Vampire breast lift or Thermibreast lift. J-GOLD BREAST LIFT treatment is the best breast lift treatment in the UK.
Endoret Gel is a completely natural gel made from your Plasma that not only provides all the enhancements other dermal fillers provide but is also capable of rejuvenating and regenerating your skin and the fatty layer under the skin. It is applied in the same manner as a dermal filler and can be used for plumping up the breast tissue, contouring breasts and providing a more youthful appearance of breasts overall.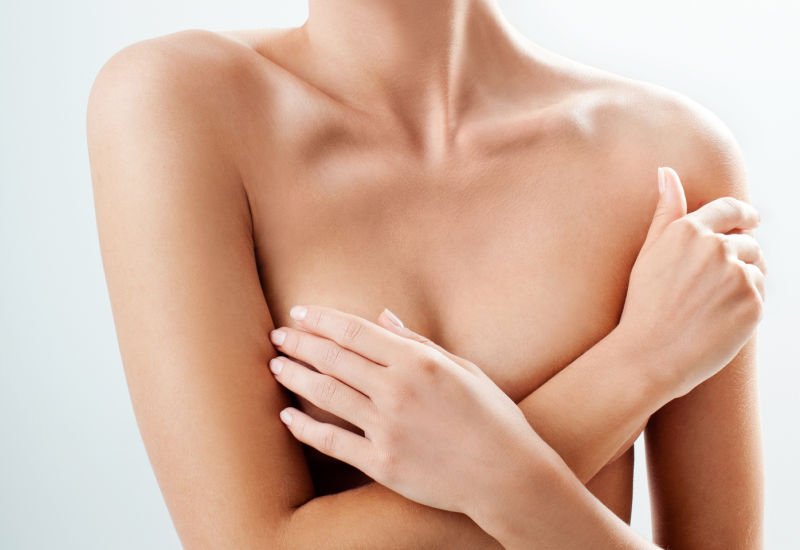 What our Clients say
For many people, especially if you are contemplating cosmetic treatment for the first time, or if you are unsure a particular treatment is for you, hearing feedback from our many delighted clients can be reassuring and helpful. 
This treatment offered by Dr Ahmad is unique to Javaani Aesthetic Clinic. Javaani Aesthetic Clinic, High Wycombe has been at the forefront of medical innovation. We continuously offer patients the most advanced techniques in the best aesthetic treatment. Dr Ahmad has vast experience in treating patients with Endoret for rejuvenation and contouring. This treatment provided by Dr Ahmad is unique to Javaani Clinic and is the best breast lift treatment in the UK. If you would like to learn more about how you could benefit from this long-lasting breast uplift treatment, please contact our office for a private consultation appointment.
Non Surgical Breast Lift FAQS
What is Endoret (PGRF) (Plasma Rich In Growth Factors) Technology?
It is an advanced autologous Platelet-Rich Plasma system. It is based on the activation of the patient's own platelets for the stimulation and acceleration of tissue healing and regeneration.
How does microneedling lift the breasts?
Using industry-leading SkinPen around the breasts is rejuvenated to give a lifting effect and reducing wrinkles
How does endoret gel and endoret PRGF lift the breasts?
They can create firmer breasts and reduce the appearance of wrinkles, scars, and stretch marks
improve breast cleavage
improve blood circulation
improve sensitivity in the nipples and the areola
improve breast size
improve the appearance of existing implants
improves uneven breasts
creates the appearance of fuller breasts (filling the upper part of the breasts where gravity and breastfeeding have caused sagging)
Get in touch for PRP Breast Lift Treatment near Gerrards Cross
How do breasts age?
There are typically six signs associated with ageing breasts:
1 Reduced blood flow causing a pallor appearance in colour.
2 The shape of the breasts becomes collapsed and 'droopy'.
3 A decrease in sensation in the nipple area.
4 Inverted nipples.
5 Reduction in skin elasticity.
6 Loss of breast cleavage.
Can this procedure increase breast size?
It will definitely increase breast fullness, firmness and cleavage. A series of 2 to 3 treatments can also increase breast size in selected individuals. Possible outcomes will be discussed in detail during the consultation.
Javaani Aesthetic Clinic, High Wycombe has been at the forefront of medical innovation. We continuously offer patients the most advanced techniques in aesthetic treatment.
Call today for more information on Non-Surgical Breast Lift Treatment near Gerrards Cross
What are the Benefits of this Breast Lift Treatment?
Push-up bra effect
Rejuvenates skin around the cleavage area
Creates rounder cleavage
Improves symmetry
Improves dull and pale skin due to reduced blood flow
Improved breast contours restoring fullness to the top of the breast
When sensations have decreased after breastfeeding, surgical procedure or ageing.
Make nipples rosier, perkier, and more sensitive
Can make scars and stretch marks less visible
Can restore inverted nipples
Book a consultation today on PRP Breast Lift Treatment near Gerrards Cross
How many Breast Lift Treatments are required?
Can anyone have this treatment?
You may not be eligible for this procedure if you: have a history of breast cancer or are predisposed to breast cancer, are pregnant or are breastfeeding.
Is this a permanent treatment?
Ageing is an ongoing process resulting in reduced collagen synthesis, hence causing the sagging of breasts and cleavage of wrinkles. In order to counter ageing effects and maintain results you may wish to have top-up treatments when required.
Is this treatment painful?
Pain is minimal as the breasts are anaesthetised with a numbing cream before the procedure.
Are there any side effects?
To date, there is no evidence of adverse effects other than discomfort and possible bruising since it is a Gel and PRGF from your own blood that is being injected into your breasts for growth and rejuvenation.

Gini P
Jan 27, 2023
Amazing experience as always.
Very friendly and professional staff/doctor.
Swathi A
Jan 27, 2023
It has been a great experience for me. Anu has taken lovely care and I recommend Javaani clinic to my friends.
Anna
Dec 10, 2022
The treatment was fantastic! Very professional and friendly. I would recommend this place to anyone!