Laser Hair Removal Hazelmere near Watford
Fast and Painless  – Instant Permanent results
Specialists in Laser Hair Removal at Javaani Clinic. Our experienced team use the latest laser technology at our Laser Clinic near Watford, to achieve the best possible results for each client.
At Javaani Aesthetics Clinic, one of our popular treatments is laser hair removal for both men and women. We have one of the best machines on the market today the Biocare-one. The Biocare-one laser hair removal machine uses the latest laser technology, delivering exceptional results.
Biocare-one Laser, IPL, and Radiofrequency treatment handpieces are integrated with advanced active skin cooling technology. Which is designed to operate at ice-cold temperatures to keep the skin cool while the hair follicles are being destroyed – maximising your comfort without sacrificing results.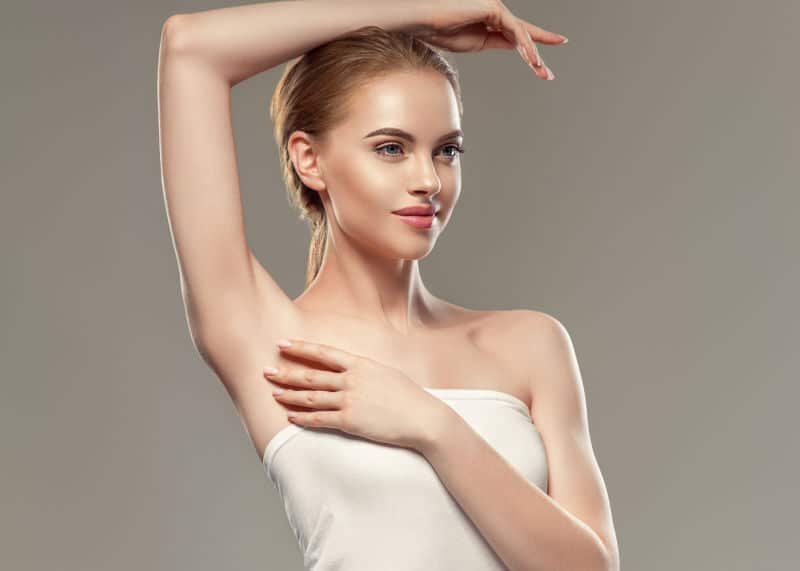 ALL LASER HAIR REMOVAL TREATMENTS 50% OFF
 NEW YEAR OFFER! TAKE 50% ADVERTISED PRICES BELOW!
What our Clients say
For many people, especially if you are contemplating cosmetic treatment for the first time, or if you are unsure a particular treatment is for you, hearing feedback from our many delighted clients can be reassuring and helpful. 
Amanda Walters
2022-08-23
I went to Javaani for a HIFU face lift treatment. My experience was wonderful. The staff are really attentive and kind. The level of care here is top. I definitely recommend.
bhavanpreet johal
2022-08-08
I visited the clinic for the first time after a friend's recommendation to receive a hydra facial before my big day. Anu provided outstanding service and is incredibly friendly and bright. My skin has never felt better, and the treatment was carried out with care and patience. Undoubtedly, I'll return.
I had a hydrafacial at the Javaani Clinic for the second time. Really excellent service and treatment! Anu, who performed my treatment, was incredibly knowledgeable and kind. In addition to thoroughly explaining each step of the procedure, she also gathered information about my previous skin care regimen to tailor the treatment. My skin is glowing within. Looking forward to returning!
I am very satisfied with the Javaani Aesthetic Clinic. This is a different experience to what I have had before elsewhere. I was very pleased to experience this professional, educational, gentle approach from Javaani's practitioners. Before that, my experience with hair mesotherapy was very unpleasant and painful. At Javaani, it was proved to me that it can be a really enjoyable experience. Thank you. I'm coming back to finish the course.
My experience at Javaani Aesthetics has been phenomenal. The staff are welcoming, approachable and friendly which has left me feeling comfortable every time I have visited. I have had two sessions of PRP for hair loss, Dr Ahmed has conducted the procedures and regularly checked with me to ensure the procedure was comfortable. I also appreciated the information and aftercare guidance. I would highly recommend this Clinic.
I've had radio frequency and ultrasonic cavitation on my belly as I've lost some weight but my belly(mum belly) above my c section scar has been an issue. I'm so far amazed by the results- 3 more sessions to go. Thanks Shakeela for trying to give me a nice waistline!
Saida Bougrine
2022-06-07
I had Hifu treatment done by Anu I am very pleased with the results, Anu explained everything throughout the consultation and made me comfortable during the treatment I highly recommend javaani aesthetic clinic .
I had my first ever skinpen treatment here and loved it. Very comfortable and relaxing experience for me and lovely staff too. Thank you
Excellent treatments and fantastic customer service, each member of staff is professionally trained to the highest level, they make you feel young and youthful, highly recommend to everyone
Truthfully the best facial experience I've ever had. Therapist, Shakeela was very efficient, friendly and professional. Highly recommend. Will definitely be back!
What is Laser Hair Removal?
All laser hair removal is a medical procedure that removes unwanted hair using a concentrated beam of light (laser).
A laser emits light that is absorbed by the pigment (melanin) in the hair during laser hair removal. The light energy is transformed into heat, which damages the hair-producing tube-shaped sacs within the skin (hair follicles). This damage limits or delays hair growth in the future.
Clinically proven Medical Grade aesthetic laser technology assuring:
Instant, permanent results
Fast & painless
Treats all areas
Suitable for light & dark skin
Recommended by VTCT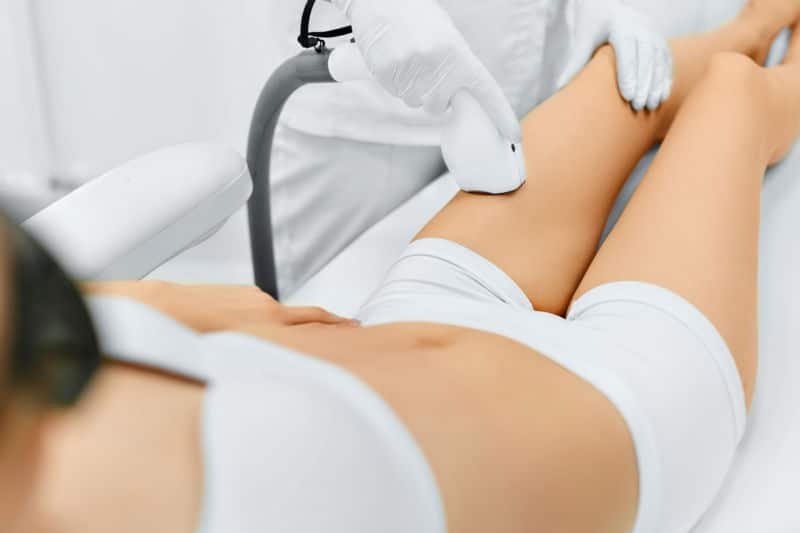 What areas can be treated?
Face, including, upper lip, cheeks, chin, neck
Hands
Arms
Torso, including chest, back
Legs, including thighs
Feet
Who is a good candidate for hair removal?
It depends on your skin tone and hair colour. Grey and blonde hairs don't respond well to this treatment because they have no pigment. A consultation with our practitioners is the best way to know if you're suitable for laser hair removal. Note that we won't push the procedure if it won't produce good results for you.
Should I shave before laser hair removal treatment?
Because the laser targets hair, a small amount of hair growth is required for the laser light to travel down into the hair follicle. However, the shorter the hair, the less energy is depleted, implying that the laser is powerful enough to cause enough damage when it reaches the follicle.
Wax and depilatory creams work by either pulling or dissolving the hair and root, leaving nothing for the laser to travel down, rendering the treatment ineffective. A razor, on the other hand, is ideal because it leaves stubble behind.
Is Laser/IPL hair removal safe?
Yes. Proper techniques performed by a certified and experienced practitioner render safe and effective results. There are associated risks, but these are minimal, especially with proper precautionary measures. With Javaani Aesthetic Clinic, you're assured of a thorough assessment to determine any potential complications.
Can IPL Laser Hair Removal be Painful?
Depending on the area of the body, laser hair removal can be slightly uncomfortable. The skin on our faces can be quite sensitive, and treatment can be painful. Many people say it feels like being lightly flicked with an elastic band, and the sensation afterwards is similar to a mild sunburn. People frequently describe a tingling sensation on less sensitive skin, such as the legs and arms.
How many treatments will be required?
At your personalised consultation, you will be advised about the number of sessions and type of treatment that suit you best.  Since each client's expectation of hair loss is different, some may already be happy with 50-60% hair loss, which means a lesser number of sessions, while others prefer an 80-95% maximum.
Is It Possible To Work After The Treatment?
Yes. After one hour of the treatment.
What Aftercare is Required with Laser Hair Removal?
You may notice some redness and a mild sunburn sensation that lasts for a few hours to a few days. Please keep out of direct sunlight. Use sunscreen (minimum SPF30) for at least 4-6 weeks, regardless of the weather.
For the next few days, keep the treatment area clean and dry. Avoid heat and shower or bathe in cool water for the first 2-3 days.
For 7 days, do not scrub or exfoliate the area, and avoid chemical peels and microdermabrasion.
Avoid taking hot showers, saunas, and steam rooms, as well as using deodorant, because your skin will be extremely sensitive for 24 to 48 hours after laser hair removal. If you must shower during this time, keep the water temperature lukewarm and gently pat yourself dry. Do not rub as this can cause irritation to your skin. Please avoid products containing perfume or other skin irritants as well.
Laser Hair Removal Treatment Prices
| | | |
| --- | --- | --- |
| TREATMENT | SINGLE | PACKAGE OF 6 |
| FULL FACE | £125.00 | £624.00 |
| EARS | £38.00 | £192.00 |
| CHEEKS | £74.00 | £370.00 |
| CHIN | £64.00 | £322.00 |
| SIDEBURNS | £56.00 | £278.00 |
| NECK | £83.00 | £418.00 |
| UPPER LIP | £46.00 | £230.00 |
| CHEST | £106.00 | £528.00 |
| FULL ARMS | £154.00 | £768.00 |
| HALF ARMS | £106.00 | £528.00 |
| UNDER ARMS | £58.00 | £288.00 |
| NIPPLES | £58.00 | £288.00 |
| ABDOMEN | £106.00 | £528.00 |
| NAVEL | £58.00 | £288.00 |
| BACK | £182.00 | £912.00 |
| BUTTOCKS | £138.00 | £691.00 |
| BRAZILIAN | £86.00 | £432.00 |
| BIKINI | £67.00 | £336.00 |
| EXTENDED BIKINI | £82.00 | £408.00 |
| HOLLYWOOD | £96.00 | £482.00 |
| HALF BACK | £116.00 | £580.00 |
| HALF LEG | £144.00 | £720.00 |
| FULL LEGS | £211.00 | £1,056.00 |
Laser Hair Removal Packages
Full Body Laser Hair Removal for Women - Course of 6 Packages
| | | |
| --- | --- | --- |
| Package 1 | | £2,268 |
| Chin | | |
| Half Arms | | |
| Half Legs | | |
| Upper Lips | | |
| Under Arms | | |
| Hollywood/Brazialian | | |
| | | |
| --- | --- | --- |
| Package 2 | | £2,850 |
| Full Face | | |
| Full Arms | | |
| Full Legs | | |
| Under Arms | | |
| Hollywood/ Brazilian | | |
Full Body Laser Hair Removal for Men - Course of 6 Packages
| | | |
| --- | --- | --- |
| Package 1 | | £5,330 |
| Face/Beard | | |
| Ears | | |
| Chest | | |
| Back | | |
| Arms | | |
| Under arms | | |
| Legs | | |
| Abdomen | | |
| Buttocks | | |
| Genitals | | |
| | | |
| --- | --- | --- |
| Package 2 | | £3,672 |
| Chest | | |
| Back | | |
| Arms | | |
| Under arms | | |
| Legs | | |
| Abdomen | | |