PRP Shot for Men Treatment Near Harrow
At Javaani Aesthetics we offer PRP (Platelet Rich Plasma} treatments for skin, face, hair, and body. Dr Ahmad also offers PRP treatments for male intimate rejuvenation. PRP treatments involve taking a small sample of the patient's blood, placing it in a centrifuge, and spinning it to separate the PRP from the rest of the blood.PRP is injected into the penis at specific sites to obtain the desired outcome. The area to be injected is numbed by using a numbing cream which makes the whole procedure painless.
Post-procedure patients are recommended to use a vacuum pump to continue stimulating erectile tissue. Erectile medication, such as Viagra, can be used in conjunction with erectile dysfunction treatment if required. There is no downtime. You can have sex on the same day as your treatment. The expected outcome of the procedure includes improvement in size, appearance, and sensation of the penis, as well as the strength of erections and sexual stamina to help improve your sex life.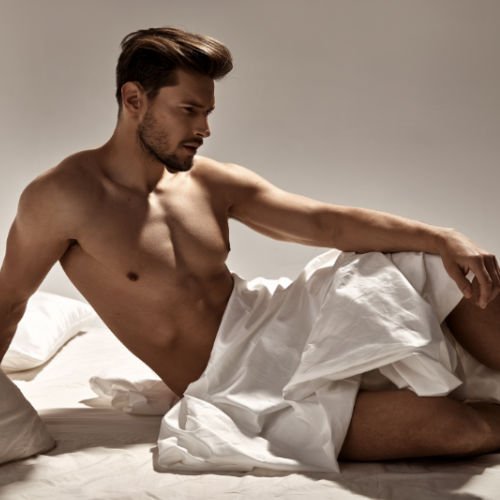 What our Clients say
For many people, especially if you are contemplating cosmetic treatment for the first time, or if you are unsure a particular treatment is for you, hearing feedback from our many delighted clients can be reassuring and helpful. 
HOW IS THE PRP INJECTION ADMINISTERED?
For this treatment, the individual's blood is drawn and the regenerating factors are separated. Following this, the processed mixture is injected into the penis.
WHAT DOES PRP CONTAIN?
The resulting PRP for this treatment contains a concentration of platelets (thrombocytes) and growth factors (PDGF, VEGF, TGF-α, and TGF-β).
HOW MANY PRP SHOT SESSIONS SHOULD I UNDERGO?
Though it depends on the customized need of the individual, 5 sessions are required.
HOW MUCH TIME DOES IT TAKE FOR THE EFFECTS TO APPEAR?
One can experience the effects within 2-3 weeks
AM I SUITABLE FOR THIS TREATMENT?
HOW MUCH TIME DOES IT TAKE FOR THE EFFECTS TO APPEAR?
One can experience the effects within 2-3 weeks
WHAT KIND OF RESULTS CAN I EXPECT?
Men who have undergone the PRP Penile Shot have reported that it may help them achieve:
Increased blood flow and circulation
Increased size (10-20% increase in length and girth) after using the pump provided with the treatment.
Increased firmness of erection
Strengthening of the penis
Straightening of the penis
Improved sexual stamina
Increased sensation and pleasure
WHAT ARE THE BENEFITS OF PRP SHOT FOR MEN?
Better, longer, and firmer erections
Better blood flow and circulation for overall improved penile health
Increased sensation and pleasure
Soon after their first Priapus Shot treatment, patients have reported:
Better, longer-lasting erections
Increases in both the length and girth of the penis
A "feeling of being young again"
In addition, the Priapus Shot also has the following advantages over oral ED medications and other treatments:
The P-Shot dramatically increases blood flow to the penis, and only the penis, so it does not create vascular side effects in other parts of your body such as headaches, the way Viagra and other medications can.
Since PRP is derived from your own body, there have never been any reported toxicity effects.
As compared to other treatments for ED and male sexual enhancement, this non-surgical procedure is relatively inexpensive.
With the Priapus Shot, there are no pills to remember to take or prescriptions to refill.
Results can last up to one year or more
Gini P
Jan 27, 2023
Amazing experience as always.
Very friendly and professional staff/doctor.
Swathi A
Jan 27, 2023
It has been a great experience for me. Anu has taken lovely care and I recommend Javaani clinic to my friends.
Anna
Dec 10, 2022
The treatment was fantastic! Very professional and friendly. I would recommend this place to anyone!