Botox Injections at our Clinic near Uxbridge
If you are looking for a qualified and experienced Doctor to administer Botox Anti-Wrinkle Injections treatment near Uxbridge? Botox Treatment is Performed by our experienced Medical Doctor Ahmad.
You use the muscles of your face to show your emotions, from laughter to concern. But each time you smile, frown, or furrow your brows, your skin folds in the same places – around the eyes and mouth, at the bridge of the nose, between the eyebrows and neck bands. Over time, these folds become wrinkles and fine lines that can make you look older, sad, angry, or tired, even when your face is at rest.
This Botox treatment reduces the appearance of wrinkles between the brows, on the forehead, and around the eyes that are caused by repeated movement of facial muscles over time. Though it's normal for wrinkles to appear with age, they make one look old and tired. These wrinkles usually appear around the eyes and mouth, at the bridge of the nose, and between the eyebrows and neck.
Fortunately, botulinum toxin can be used to treat this condition. Many people opt for this treatment wherein botulinum toxin shots are injected right into the areas of concern. These injections cause the facial muscles to relax thereby reducing wrinkles that appear on the face over time.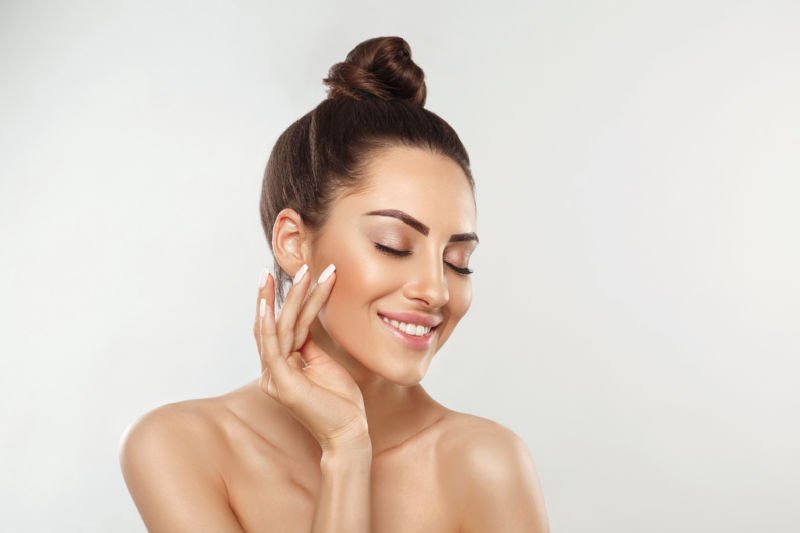 What our Clients say
For many people, especially if you are contemplating cosmetic treatment for the first time, or if you are unsure a particular treatment is for you, hearing feedback from our many delighted clients can be reassuring and helpful. 
Amanda Walters
2022-08-23
I went to Javaani for a HIFU face lift treatment. My experience was wonderful. The staff are really attentive and kind. The level of care here is top. I definitely recommend.
bhavanpreet johal
2022-08-08
I visited the clinic for the first time after a friend's recommendation to receive a hydra facial before my big day. Anu provided outstanding service and is incredibly friendly and bright. My skin has never felt better, and the treatment was carried out with care and patience. Undoubtedly, I'll return.
I had a hydrafacial at the Javaani Clinic for the second time. Really excellent service and treatment! Anu, who performed my treatment, was incredibly knowledgeable and kind. In addition to thoroughly explaining each step of the procedure, she also gathered information about my previous skin care regimen to tailor the treatment. My skin is glowing within. Looking forward to returning!
I am very satisfied with the Javaani Aesthetic Clinic. This is a different experience to what I have had before elsewhere. I was very pleased to experience this professional, educational, gentle approach from Javaani's practitioners. Before that, my experience with hair mesotherapy was very unpleasant and painful. At Javaani, it was proved to me that it can be a really enjoyable experience. Thank you. I'm coming back to finish the course.
My experience at Javaani Aesthetics has been phenomenal. The staff are welcoming, approachable and friendly which has left me feeling comfortable every time I have visited. I have had two sessions of PRP for hair loss, Dr Ahmed has conducted the procedures and regularly checked with me to ensure the procedure was comfortable. I also appreciated the information and aftercare guidance. I would highly recommend this Clinic.
I've had radio frequency and ultrasonic cavitation on my belly as I've lost some weight but my belly(mum belly) above my c section scar has been an issue. I'm so far amazed by the results- 3 more sessions to go. Thanks Shakeela for trying to give me a nice waistline!
Saida Bougrine
2022-06-07
I had Hifu treatment done by Anu I am very pleased with the results, Anu explained everything throughout the consultation and made me comfortable during the treatment I highly recommend javaani aesthetic clinic .
I had my first ever skinpen treatment here and loved it. Very comfortable and relaxing experience for me and lovely staff too. Thank you
Excellent treatments and fantastic customer service, each member of staff is professionally trained to the highest level, they make you feel young and youthful, highly recommend to everyone
Truthfully the best facial experience I've ever had. Therapist, Shakeela was very efficient, friendly and professional. Highly recommend. Will definitely be back!
Procedure Time
Dependent on number of areas
Is Botox Safe?
Botox injections are safe when administered by a skilled doctor. Pain, swelling, or bruising at the injection site are all possible side effects and complications.
What should I not do after treatment?
Botulinum Toxin injection is a quick and painless procedure that has little impact on daily activities on the day of injection. We administer tiny injections to relax the muscles that cause excessive movement. These movements cause wrinkles to form over time.
To allow the anti-wrinkle injections to work optimally in the targeted muscles, we recommend the following precautions:
No rubbing or massaging of the injected area, including facials, for 4 hours after treatment.
No strenuous exercise for 24 hours after treatment.
Maintain an upright position for 4 hours
Avoid wearing headwear that is too tight across the brow.
Avoid alcohol consumption before treatment
Who can get this Treatment?
Everyone. However, it should be avoided in cases of skin infection, allergies, and chronic diseases affecting the muscles.
Are there any side effects?
It can cause mild pain and skin tenderness. Rarely can cause a small bruise at the site of injection.
What are the benefits of Botox anti wrinkle injections?
Botox injections are well-known for their ability to minimise the appearance of facial wrinkles. They are also used to treat conditions such as cervical dystonia (neck spasms), hyperhidrosis (excessive sweating), an overactive bladder, and a lazy eye. Botox injections may also aid in the prevention of chronic migraines.
What happens when Botox wears off?
When the treatment wears off, your muscles will resume their normal function. This means that the wrinkles you smoothed or reduced will gradually return. You will simply see old wrinkles reappearing, with no new wrinkles appearing.
Can I wear makeup after Botox?
Avoid wearing make-up for at least an hour. Mineral makeup, on the other hand, can be applied immediately after BOTOX®. Again, it is recommended that you do not apply excessive pressure during these activities to prevent the injectable treatment from dispersing from the treated area.