J-Gold PRP Hair loss Treatment Near Oxford
If you are looking for a qualified and experienced Doctor to administer a Platelet Rich Plasma PRP hair loss treatment near Oxford then you are in the right place. At Javaani Aesthetic Clinic, you will only be treated by qualified medical professionals giving you peace of mind. PRP hair loss treatment cost is less than others.
PRP Hair Loss Treatment
J-Gold Hair loss treatment combines PRP and micro needling to stimulate new hair growth and support the existing weakened hair.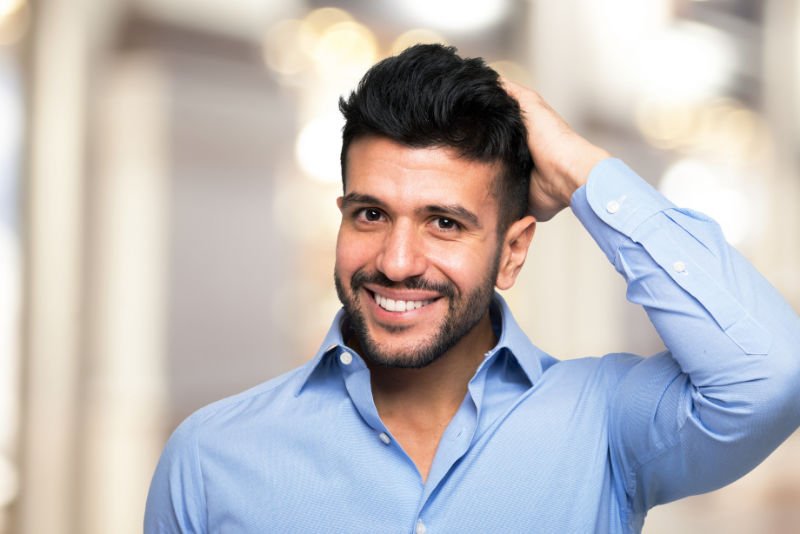 What our Clients say
For many people, especially if you are contemplating cosmetic treatment for the first time, or if you are unsure a particular treatment is for you, hearing feedback from our many delighted clients can be reassuring and helpful. 
Types of hair loss
Androgenic Alopecia
Androgenic alopecia is a chronic and progressive genetic condition which causes hair loss and affects both men and women. In men, this condition is commonly known as male-pattern baldness, and it is an extremely common disorder which affects around 50% of men. In men the hairs recede in a specific pattern, moving the hairline backwards. In women, there is a generalised thinning of hair (hair loss Treatment) all over the head.
Alopecia Areata
This is an autoimmune condition in which hairs fall out in patches of various sizes. This condition can affect any part of the scalp, beard or eyebrows.
Telogen Effluvium
This condition is caused by various physical or psychological stresses. Hair growth takes place in various phases and in this condition more than the usual number of hairs move into the resting phase and fall.
Traction Alopecia
In this condition hair fall due to physical pulling and traction due to different hairstyles.
Hair loss due to illness or chemotherapy
PRP after recovery from the main condition can stabilise and reverse hair loss. There is increasing clinical evidence that PRP therapy can stimulate hair follicles, strengthen them, reduce follicle destruction, and stimulate natural hair re-growth. It promotes and regenerates hair growth. Moreover, it is also effective for the treatment of hair thinning.
Gini P
Jan 27, 2023
Amazing experience as always.
Very friendly and professional staff/doctor.
Swathi A
Jan 27, 2023
It has been a great experience for me. Anu has taken lovely care and I recommend Javaani clinic to my friends.
Anna
Dec 10, 2022
The treatment was fantastic! Very professional and friendly. I would recommend this place to anyone!