Lip Fillers Near Loudwater
Our lips are the centre of attraction and are the first area on our faces to show signs of ageing. Just as the skin on the body ages the skin on the lips ages too. It is constantly moisturised from within by hyaluronic acid, a naturally occurring sugar. However, the skin loses hyaluronic acid over time with age and lines begin to appear around the mouth.
Javaani Clinic has an exclusive range of lip fillers to enhance the look of your lips, giving you a more defined, fuller, and improved shape of your lips. Lip enhancement is a very popular cosmetic procedure today. Although many practitioners offer this service, it's important for those considering the procedure to consult with an experienced cosmetic doctor like Dr Ahmad at Javaani Clinic. While prices for the procedure may vary from one provider to the next, it's best to select a doctor based on experience and patient recommendation, rather than the fees.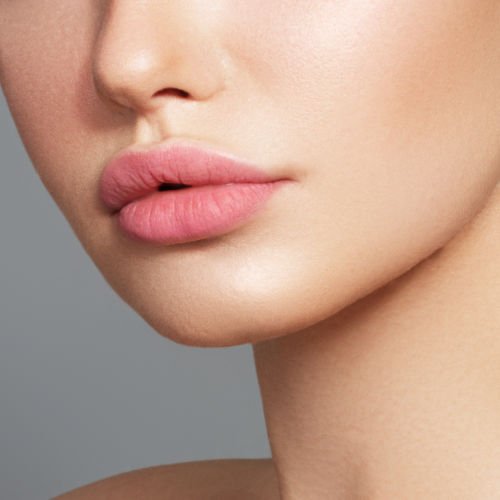 What our Clients say
For many people, especially if you are contemplating cosmetic treatment for the first time, or if you are unsure a particular treatment is for you, hearing feedback from our many delighted clients can be reassuring and helpful. 
Amanda Walters
2022-08-23
I went to Javaani for a HIFU face lift treatment. My experience was wonderful. The staff are really attentive and kind. The level of care here is top. I definitely recommend.
bhavanpreet johal
2022-08-08
I visited the clinic for the first time after a friend's recommendation to receive a hydra facial before my big day. Anu provided outstanding service and is incredibly friendly and bright. My skin has never felt better, and the treatment was carried out with care and patience. Undoubtedly, I'll return.
I had a hydrafacial at the Javaani Clinic for the second time. Really excellent service and treatment! Anu, who performed my treatment, was incredibly knowledgeable and kind. In addition to thoroughly explaining each step of the procedure, she also gathered information about my previous skin care regimen to tailor the treatment. My skin is glowing within. Looking forward to returning!
I am very satisfied with the Javaani Aesthetic Clinic. This is a different experience to what I have had before elsewhere. I was very pleased to experience this professional, educational, gentle approach from Javaani's practitioners. Before that, my experience with hair mesotherapy was very unpleasant and painful. At Javaani, it was proved to me that it can be a really enjoyable experience. Thank you. I'm coming back to finish the course.
My experience at Javaani Aesthetics has been phenomenal. The staff are welcoming, approachable and friendly which has left me feeling comfortable every time I have visited. I have had two sessions of PRP for hair loss, Dr Ahmed has conducted the procedures and regularly checked with me to ensure the procedure was comfortable. I also appreciated the information and aftercare guidance. I would highly recommend this Clinic.
I've had radio frequency and ultrasonic cavitation on my belly as I've lost some weight but my belly(mum belly) above my c section scar has been an issue. I'm so far amazed by the results- 3 more sessions to go. Thanks Shakeela for trying to give me a nice waistline!
Saida Bougrine
2022-06-07
I had Hifu treatment done by Anu I am very pleased with the results, Anu explained everything throughout the consultation and made me comfortable during the treatment I highly recommend javaani aesthetic clinic .
I had my first ever skinpen treatment here and loved it. Very comfortable and relaxing experience for me and lovely staff too. Thank you
Excellent treatments and fantastic customer service, each member of staff is professionally trained to the highest level, they make you feel young and youthful, highly recommend to everyone
Truthfully the best facial experience I've ever had. Therapist, Shakeela was very efficient, friendly and professional. Highly recommend. Will definitely be back!
IS THE LIP FILLER TREATMENT SAFE?
When performed by an experienced healthcare provider, lip fillers are extremely safe.
Lip fillers are a medical procedure that can be risky and slightly invasive, as with all cosmetic procedures. Is it safe? Every treatment has some level of risk. Select a qualified, experienced healthcare provider with specific training to administer dermal fillers.
Before any treatment is decided upon at Javaani Clinic, all risks and problems will be addressed with you during your consultation. Adverse reactions are rare and typically happen within a few days, they are anticipated to be brief, usually disappearing on their own within a few weeks. We will offer aftercare recommendations to reduce risk and encourage quick recovery from potential adverse effects.
WHO CAN GET LIP FILLERS?
Dermal fillers are safe products, but there are a few people who should avoid them:
Hyaluronic acid allergy.
Allergies to Lidocaine or Adrenaline can be avoided by using dermal fillers and creams that do not contain Lidocaine/Adrenaline.
Patients suffering from bleeding and blood disorders, as well as leukaemia and lymphoma. (Before proceeding, you must obtain clearance from your haematologist due to the increased risk of infection.)
Patient receiving chemotherapy or immunosuppressive medication. (Before proceeding, you must obtain clearance from your haematologist/oncologist due to the increased risk of infection.)
Sensitivity to proteins from Gram-positive bacteria.
There is an active infection or inflammation in the skin area to be injected.
A patient who is undergoing additional facial treatments such as chemical peels, laser treatment, or microdermabrasion.
Patients who are at risk of developing Keloids (hypertrophic scarring).
A patient is suffering from an active cold sore.
Women who are pregnant or breastfeeding (best to be avoided despite no real evidence)
Patients who intend to have facial surgery within the following year.
Patients taking blood thinners (such as aspirin, clopidogrel, NSAIDs, warfarin, and apixaban) can have dermal fillers. However, the risk of bruising is increased.
WHAT ARE THE BENEFITS OF LIP FILLERS
Hydrates lips
Will improve smokers' lines
Restores symmetry of the lips
Enhance the definition of your lips
Restores upper and lower lips to the optimal ratio
Recovery is fast with little to no side-effects
Gradual progression to achieve the optimum result
Lip filler can add or restore natural-looking volume to your lips
ARE THERE ANY SIDE EFFECTS?
Following a lip treatment, and depending on the type of person you are, there may be some bruising, small swelling, and little bleeding after therapy. Some people may have warmth and pinprick markings, which ought to fade away in a few days. The swelling should go down in 24-48 hours but can linger up to 2 weeks, and the bruising should go away in 5-10 days. The bleeding will be mild and will stop shortly after therapy.
Filler can sometimes occasionally rise to the surface and produce a few lumps and bumps a few days following treatment. You may be able to feel the product, particularly in the lip area and most noticeably after your first treatment. This usually goes away on its own, but if it doesn't, gently rubbing the area may help. However, it is always better to consult with your practitioner before proceeding.
Lip filler injections may set off a flare-up if you are prone to cold sores. Keeping the lip area clean is going to help to prevent the occurrence of an infection or cold sore. If you have a cold sore or suspect one, you should postpone any procedures until it has completely healed. Our practitioner will talk you through and may provide alternative treatments if you are prone to cold sores and infections.
Side effects from lip fillers can include:
* Redness
* Swelling
* Bruising
* Itching
* Tenderness
* Asymmetry
* Lumps
* Tissue loss
* Scarring
ARE LIP FILLERS RIGHT FOR YOU?
HOW OFTEN CAN I HAVE LIP FILLER?
DOES LIP FILLER HURT?
Many dermal filler products are available with the addition of 0.3% lidocaine combined with the hyaluronic acid gel in the syringe. This provides instant relief from pain upon injection and removes the need for a separate nerve block or topical anaesthesia. A topical numbing cream is offered.
HOW MANY DAYS WILL MY LIPS BE SWOLLEN FOR?
After your lip filler treatment, swelling should go down within 2–3 days, and it should go away completely within 2 weeks.
LIP FILLER AFTERCARE TIPS
Stick to foods that are easy to eat.
Bring lipstick and lip liner to the appointment so that you can cover up any bruising right after the treatment.
Do avoid kissing or massaging your lips right after the procedure and possibly for up to 24 hours if it is your first lip filler injection.
Do be gentle with your skin while washing for 24 hours.
Don't use an exfoliating agent or a harsh cleaning brush for 24 hours.
Don't have a facial massage for at least two weeks.
Don't drink through a straw for the first day because this puts pressure on the lips.
Don't drink alcohol for at least 24 hours after having fillers.
Get in touch for Lip Fillers near Loudwater contact Javaani Aesthetic Clinic today

Gini P
Jan 27, 2023
Amazing experience as always.
Very friendly and professional staff/doctor.
Swathi A
Jan 27, 2023
It has been a great experience for me. Anu has taken lovely care and I recommend Javaani clinic to my friends.
Anna
Dec 10, 2022
The treatment was fantastic! Very professional and friendly. I would recommend this place to anyone!