Cheek Fillers
Cheek Volumisation and Mid Face Rejuvenation – Cheek Filler Clinic High Wycombe
BOOK HERE
Cheek Filler for Cheek Volumisation
Cheek fillers can provide an instant lift to the cheeks and improve cheek and facial proportions. Enhancing the mid-face is often the cornerstone in the facial rejuvenation and can be achieved in a single session, non-surgically. Dr Ahmad has vast experience in facial contouring using fillers and achieving excellent youthful results for his clients.
Hyaluronic acid fillers are used for:
Replacing lost volume as occurs with ageing or weight loss – loss of cheek volume may contribute to flattening of facial contours. Fillers can be used to restore this lost volume.
Improve facial balance and proportions – the volume of the cheeks may be depleted in comparison to other parts of the face. Cheek fillers can help to volumise and balance the cheeks in this situation.
Support of the lower eyelid – volumising the (upper) cheek can improve the appearance of the lower eyelid. As the cheek loses volume with age, support of the ligaments of the lower eyelid is lost. Filler placed just under the lower eyelid in the upper cheek helps to support the lower eyelid. This reduces the appearance of eyebags or under-eye hollows.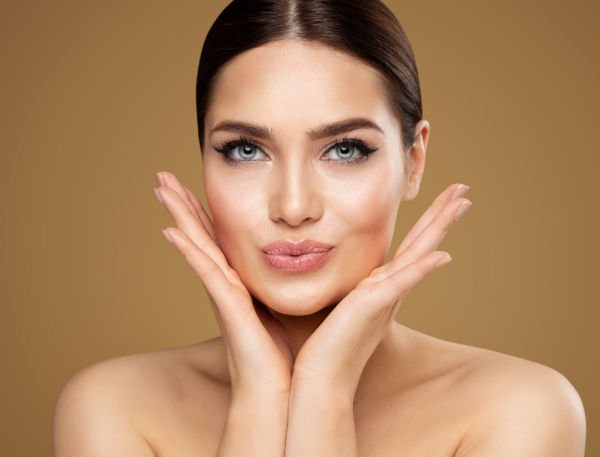 What our Clients say
For many people, especially if you are contemplating cosmetic treatment for the first time, or if you are unsure a particular treatment is for you, hearing feedback from our many delighted clients can be reassuring and helpful. 
Amanda Walters
2022-08-23
I went to Javaani for a HIFU face lift treatment. My experience was wonderful. The staff are really attentive and kind. The level of care here is top. I definitely recommend.
bhavanpreet johal
2022-08-08
I visited the clinic for the first time after a friend's recommendation to receive a hydra facial before my big day. Anu provided outstanding service and is incredibly friendly and bright. My skin has never felt better, and the treatment was carried out with care and patience. Undoubtedly, I'll return.
I had a hydrafacial at the Javaani Clinic for the second time. Really excellent service and treatment! Anu, who performed my treatment, was incredibly knowledgeable and kind. In addition to thoroughly explaining each step of the procedure, she also gathered information about my previous skin care regimen to tailor the treatment. My skin is glowing within. Looking forward to returning!
I am very satisfied with the Javaani Aesthetic Clinic. This is a different experience to what I have had before elsewhere. I was very pleased to experience this professional, educational, gentle approach from Javaani's practitioners. Before that, my experience with hair mesotherapy was very unpleasant and painful. At Javaani, it was proved to me that it can be a really enjoyable experience. Thank you. I'm coming back to finish the course.
My experience at Javaani Aesthetics has been phenomenal. The staff are welcoming, approachable and friendly which has left me feeling comfortable every time I have visited. I have had two sessions of PRP for hair loss, Dr Ahmed has conducted the procedures and regularly checked with me to ensure the procedure was comfortable. I also appreciated the information and aftercare guidance. I would highly recommend this Clinic.
I've had radio frequency and ultrasonic cavitation on my belly as I've lost some weight but my belly(mum belly) above my c section scar has been an issue. I'm so far amazed by the results- 3 more sessions to go. Thanks Shakeela for trying to give me a nice waistline!
Saida Bougrine
2022-06-07
I had Hifu treatment done by Anu I am very pleased with the results, Anu explained everything throughout the consultation and made me comfortable during the treatment I highly recommend javaani aesthetic clinic .
I had my first ever skinpen treatment here and loved it. Very comfortable and relaxing experience for me and lovely staff too. Thank you
Excellent treatments and fantastic customer service, each member of staff is professionally trained to the highest level, they make you feel young and youthful, highly recommend to everyone
Truthfully the best facial experience I've ever had. Therapist, Shakeela was very efficient, friendly and professional. Highly recommend. Will definitely be back!
Pain Level
Mild with Topical Numbing
Why do our cheeks age?
As we age and lose facial volume, the contour of the face changes, causing shadow patterns to develop, while youthful highlights fade. Cheeks are an important feature of the face and tend to droop and flatten with age. Anatomically, the fat pads that form the cheeks deflate and fall downwards and inwards. This exacerbates the nasolabial folds (the folds from the corners of the nose to the corners of the mouth). There is resorption of the bony maxilla (cheekbones) with ageing that further contributes to volume loss of the cheeks. The tear troughs, or the junction between the lower eyelid and cheek become more pronounced as the cheek loses volume and fails to provide support to the area. Wrinkling over the cheeks can be exacerbated as volume loss occurs.
What is the Ogee Curve?
The Ogee curve is a double S-shaped curvature along the cheeks that gives the face contour and dimension. It is best appreciated when looking at a patient's cheek from a 45 ° angle. Younger women have a wide and extensive Ogee curve, which enhances their appearance and gives the upper and mid-face fullness and width. With age, the size of the curve diminishes leaving patients with flat cheeks and a lack of contour to the face. This is due in part to bone loss in the face as well as loss of volume in the deep fat compartments in the face. Patients will usually state that their faces are sagging.
A key goal in treating patients with cheek volume loss is to restore a wide Ogee curve to the mid-face. This helps to relieve skin droop, particularly in the smile lines and restore more youthful anatomy. Mathematical formulas using the Golden Ratio, or Phi, can be used to find this point on the cheek. Cheek fillers can be used to improve the shape of the cheek to more ideal proportions.
A key goal in treating patients with cheek volume loss is to restore a wide Ogee curve to the mid-face. This helps to relieve skin droop, particularly in the smile lines and restore a more youthful anatomy. Mathematical formulas using the Golden Ratio, or Phi, can be used to find this point on the cheek. Cheek fillers can be used to improve the shape of the cheek to more ideal proportions.
How long dermal filler last in cheeks?
Dr Ahmad uses high-quality CE-marked fillers which rejuvenate the cheeks that last up to 12 to 18 months.
Subsequent touch-up treatments can help maintain the desired results.
How do dermal fillers work?
Hyaluronic acid filler adds volume to the treatment area, restoring lost volume or enhancing existing features. It helps to fill in wrinkles, lines, and folds, providing a smoother appearance. Hyaluronic acid fillers have the ability to attract and retain water, helping to improve skin hydration. It also stimulates the production of collagen, a protein that provides structural support to the skin. This combination of increased hydration and collagen synthesis contributes to improved skin texture and elasticity.
What does the dermal cheek filler procedure involve?
After detailed consultation and examination, Dr Ahmad will finalise the treatment plan and procedure. It may involve the use of fine needles or a blunt cannula to place the filler in the area where there is a loss of fat pad volume under the skin.
What to expect after dermal fillers?
There is no downtime after the cheek volumisation. You will see an immediate improvement in your facial feature after the procedure with a further 10 to 15 percent improvement in the following 48 hours.
Is Cheek Filler treatment safe?
This treatment is safe, especially if performed by a trained & licensed medical doctor in a CQC-registered clinic such as Javaani.
Who can get this treatment?
Everyone. However, it should be avoided in cases of skin infection, allergies and chronic diseases affecting the muscles. It should also be avoided during pregnancy and lactation.
Are there any side effects?
It can cause mild pain and tenderness in the cheeks. Rarely can cause a bruise at the site of injection.
What are the benefits of cheek filler treatment?
It restores a youthful facial appearance
improves the under-eye area
Can achieve ideal oval high cheek point
Can improve nasolabial folds
Cost of cheek filler?

Gini P
Jan 27, 2023
Amazing experience as always.
Very friendly and professional staff/doctor.
Swathi A
Jan 27, 2023
It has been a great experience for me. Anu has taken lovely care and I recommend Javaani clinic to my friends.
Anna
Dec 10, 2022
The treatment was fantastic! Very professional and friendly. I would recommend this place to anyone!