This treatment is one of our high-end treatments, and we are among the few clinics in the UK that conducts this unique procedure. The treatment involves the usage of Endoret Gel which is a filler developed from the patient's plasma. This not only provides enhancements like other dermal fillers but is also effective for rejuvenating the skin and slowing the ageing process. Only 3ml of Endoret Gel is infiltrated in the skin.
Endoret Gel is applied in a similar way like all other dermal fillers.
Benefits
100% Autologous (developed from patient's own blood)
Bioactive (has active growth factors which stimulates the production of hyaluronic acid and collagen)
Attenuates moderate wrinkles immediately
Integrating itself in the tissues more naturally
Recommended for slowing ageing through regenerative processes
Compatible with other cosmetic treatments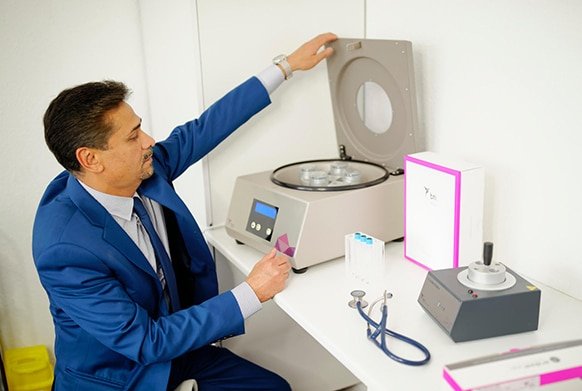 Treatment Summary
Results
It improves skin quality, texture, and pigmentation defects. It also improves volume loss, fine lines, and wrinkles.
FAQs
Elimination of wrinkles, fine lines, skin illumination and correcting volume loss due to ageing.
Book A Free Consultation Call Now
Find out more about our treatments and get personalised recommendation for you.
No obligations & no commitment required.